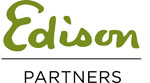 Lawrenceville, NJ (PRWEB) February 02, 2015
Edison Partners proudly announced leading an $18 million Series C financing of Tracx. New York City-based Tracx is the leading next-generation unified social enterprise platform provider. Edison's $10 million investment will fuel go-to-market capacity, product innovation and global expansion. Existing investors Flybridge Capital, Mousse Partners, Klingenstein, and Fields & Co also participated in the round.
"Tracx has a great combination of deep social engagement, enterprise software development and analytics expertise. The management team has an impressive track record of not only developing relationships with leading brands, but also helping directly influence the ecosystems surrounding their product and services," said Ryan Ziegler, General Partner at Edison Partners, who has joined the board of directors of Tracx. "We're excited about Tracx's market opportunity, our partnership will accelerate growth and lead the emerging social enterprise market through innovation that delivers measurable business outcomes."
Since establishing its US headquarters in 2012, Tracx has tripled the size of its staff while achieving rapid top-line subscription growth year over year. More than 400 of the world's most well-known brands across consumer packaged goods, retail, automotive, financial services, healthcare, and consumer electronics industries rely on Tracx for end-to-end social intelligence, engagement, and monetization. The company's unified, enterprise-grade approach enables brands to tackle the most diverse and complex big data and social media challenges in real time.
"This milestone highlights Tracx's success and opportunity in leading the market with a differentiated and holistic approach to addressing the complexities of the modern social enterprise," said Eran Gilad, Tracx CEO. "Edison shares a commitment to our vision; we are already realizing the value of their unique partnering approach. The Edison investment and relationship will strengthen our ability to capture a large and fast-growing market opportunity while continuing to innovate ahead of the competition."
Tracx marks Edison's twenty-second investment by its Interactive Marketing & Digital Media practice, which focuses on marketing and ad technology, digital media, mobile, data services, interactive entertainment and the social media economy. Notable exits include ACT! (Sage), Cadient (Cognizant), Dendrite (Cegedim), Vocus, and most recently, NetProspex (Dun & Bradstreet). Current investments include: Arkadium, Fishbowl, Lifebooker, Magnetic, MediaBrix, Motionsoft, Neat, Offerpop, Operative, RealMatch, Salsa Labs and SnapOne.
About Tracx
Tracx is the next-generation social enterprise platform that empowers brands to manage, monetize, and optimize their business. The technology refines and analyzes masses of data across all social channels, providing deep insights into customer, competitor, and influencer behaviors. It delivers the most relevant, high impact audiences and conversations by capturing a 360-degree view of activity around a brand, product, or ecosystem. With Tracx, companies obtain geographic, demographic, and psychographic insights to identify and target influencers, improve planning, enhance monitoring, and effectively focused engagement. Tracx is headquartered in New York City with offices in Tel Aviv and London. The world's top brands rely on Tracx.
About Edison Partners
For 28 years, Edison Partners has been helping CEOs and their executive teams navigate the entrepreneurial journey to becoming successful companies. Through the unique combination of expansion capital and the Edison Edge platform, consisting of strategic advisory, the Edison Director Network, and executive education, Edison employs a holistic approach to nurturing invention and creating value for growth stage businesses ($5 to $20 million in revenue) in financial technology, healthcare IT, enterprise IT, and interactive marketing industries. Edison investment objectives also include: buyouts, recapitalizations, spinouts and secondary stock purchases.
Edison's active portfolio has created aggregate market value exceeding $5 billion. Its long-tenured team, based in Lawrenceville, NJ, New York, NY, McLean, VA and Cleveland, OH, manages $928 million in assets throughout the eastern United States.