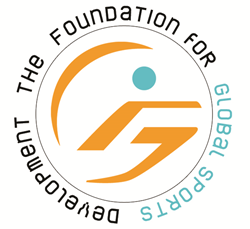 "Seeking higher education is challenging enough without considering the added financial burden and we hope this award will help alleviate some of that stress." - David Ulich
Los Angeles, CA (PRWEB) February 03, 2015
The Foundation for Global Sports Development (GSD) has taken their commitment to motivate and empower youth to the next level. Today, the foundation has unveiled their latest awards program, the Exceptional Youth Scholarship Award, created to support deserving youth as they further their educations and strengthen their futures.
This exciting scholarship opportunity was designed to recognize youth who have demonstrated remarkable conduct through community service efforts, volunteerism and mentorship activities, in addition to achieving outstanding academic performance. Beginning this year, GSD will award annual scholarships of $5,000 to a new group of deserving high school students pursuing college educations.
"Education is one of GSD's core values and we strongly believe that through the power of education, our nation's youth will gain the knowledge, skills and confidence necessary to achieve not only professional success, but to live more enriched and well-rounded lives," said GSD executive board member, Dr. Steven Ungerleider. "While we will continue to support youth programming with similar goals and values, GSD is excited to offer an additional layer of financial assistance to deserving youth in pursuit of a college degree. Seeking higher education is challenging enough without considering the added financial burden and we hope this award will help alleviate some of that stress," added David Ulich, executive board member of GSD.
GSD will award 10 high school juniors and seniors with scholarships to be applied towards the cost of attending an accredited four year college or university in the United States. Applications for the inaugural scholarship award will be accepted February 5th through May 16th and the winners will be announced on June 15, 2015.
GSD is committed to continuously supporting programs and initiatives that celebrate exceptional youth. For further details on the scholarship award, eligibility and application process, please visit GSD's website at http://www.globalsportsdevelopment.org.
About Global Sports Development
Working closely with international sports federations, generous donors and committed athletes, The Foundation for Global Sports Development promotes sportsmanship, education, fair play and ethics among the world's youth. The Foundation gives special emphasis to groups and communities that are most in need or most underserved by current programs, including women, minorities and youth in areas where the risk of delinquency is particularly high. Visit http://www.globalsportsdevelopment.org to learn more.