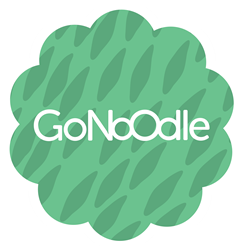 "We know exercise is critical to developing kids' bodies and brains. Getting kids moving more has many positive health benefits, and it also improves student performance," said Larry Tubb, Senior Vice President of Cook Children's.
Fort Worth, TX (PRWEB) February 04, 2015
Cook Children's and GoNoodle announced an expansion of their partnership today to bring GoNoodle's in-classroom physical activity breaks to an additional 283 elementary schools in Denton, Hood, Johnson, Parker, Wise and Tarrant Counties through the 2016/17 school year. This expanded alliance marks availability of GoNoodle in all 533 public elementary schools across Cook Children's six-county service region, increasing physical activity for more than 300,000 students. An online suite of interactive physical activity breaks, or "brain breaks," GoNoodle helps teachers engage and motivate students with 3-5 minute moderate to vigorous exercises they can perform next to their desks.
In August 2013 Cook Children's began sponsoring GoNoodle for 250 schools in Tarrant County — including Fort Worth, Arlington and Keller ISDs. Over 2,200 Fort Worth teachers are already using GoNoodle, delivering more than 1 million minutes of in-classroom physical activity each month. Based on this success, Cook Children's is now making GoNoodle available free of charge to more than 13,000 teachers.
"We know exercise is critical to developing kids' bodies and brains. Getting kids moving more has many positive health benefits, and it also improves student performance," said Larry Tubb, Senior Vice President of Cook Children's. "Based on feedback from area teachers and the millions of physical activity minutes that GoNoodle has already delivered to Fort Worth students, it just makes sense to expand our support to include every elementary school in the communities that Cook Children's serves."
"Together with Cook Children's, we have kids moving during school like never before" said Scott McQuigg, CEO and co-founder of GoNoodle. "This expansion demonstrates Cook Children's collaborative spirit in partnering with even more schools and teachers to support the development of the whole child."
Research shows that short bursts of physical activity have positive health benefits and also lead to improved student performance. However, according to a report from the Centers for Disease Control, only one-quarter of youth meet the current recommendation of at least 60 minutes of moderate to vigorous physical activity per day. By being more active in the classroom, Fort Worth-area elementary students will improve their overall health while also developing faster cognitive processing, increasing their focus and improving their academic performance.
Fort Worth-area teachers now have access to dozens of online physical activity breaks, including exclusive GoNoodle breaks that are part of GoNoodle Plus (premium version), which bring movement and core-subjects together to develop fluency in grade-specific math and ELA topics. These short "brain breaks" incorporate kinesthetic and active learning principles by closely tying movement with core content. Both energizing and calming physical activity breaks are available to help teachers channel kids' energy for good while incorporating math, spelling and vocabulary. To use GoNoodle, teachers need to have a computer with an Internet connection and a shared screen such as a projector or interactive white board. Fort Worth-area teachers can access GoNoodle for at no cost by signing up at http://www.gonoodle.com.
Schools in the following districts are eligible to participate:
Aledo ISD
Alvarado ISD
Alvord ISD
Argyle ISD
Arlington ISD
Aubrey ISD
Azle ISD
Birdville ISD
Boyd ISD
Bridgeport ISD
Brock ISD
Burleson ISD
Carroll ISD
Castleberry ISD
Chico ISD
Cleburne ISD
Crowley ISD
Decatur ISD
Denton ISD
Eagle Mt. Saginaw ISD
Everman ISD
Fort Worth ISD
Garner ISD
Godley ISD
Granbury ISD
Grandview ISD
Grapevine-Colleyville ISD
Hurst-Euless-Bedford ISD
Joshua ISD
Keene ISD
Keller ISD
Kennedale ISD
Krum ISD
Lake Dallas ISD
Lake Worth ISD
Lewisville ISD
Lipan ISD
Little Elm ISD
Mansfield ISD
Millsap ISD
Northwest ISD
Paradise ISD
Peaster ISD
Pilot Point ISD
Ponder ISD
Poolville ISD
Rio Vista ISD
Sanger ISD
Slidell ISD
Springtown ISD
Tolar ISD
Venus ISD
Weatherford ISD
White Settlement ISD
About GoNoodle
GoNoodle is an online resource for elementary teachers to improve student engagement and youth health through physical activity breaks or "brain breaks." Helping to increase energy and focus while improving classroom behavior, GoNoodle's activities can be played on an interactive whiteboard, projector or computer screen. Since its launch in August 2013, over 4 million kids have played GoNoodle physical activity breaks. Teachers can sign up for free at gonoodle.com.
About Cook Children's:
Cook Children's is one of the country's leading integrated pediatric health care systems. And, as a connected system of specialists, pediatricians, clinics, a medical center and community programs, patient families benefit through access to all of our available resources that are guided by Our Promise: Knowing that every child's life is sacred, it is the promise of Cook Children's to improve the health of every child in our region through the prevention and treatment of illness, disease and injury.
Media Contacts
For Cook Children's:
Missy Staben
missy(dot)staben(at)cookchildrens(dot)org
817-201-6424
For GoNoodle:
Suki Mulberg Altamirano
suki(at)lexingtonpr(dot)com
615-640-4900