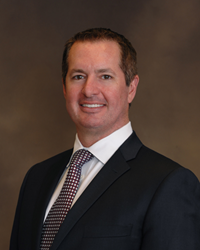 San Jose, CA (PRWEB) February 03, 2015
Structure Law Group, LLP is pleased to announce that respected attorney Stephen Beals has joined the firm. Prior to joining Structure Law Group, Stephen ran his own practice, Stephen Beals PLC, for many years, serving as outside general counsel to numerous corporate clients handling both litigation and transactional matters.
Stephen has successfully litigated cases in both state and federal court, including adversary proceedings in bankruptcy. He has also successfully represented clients in various administrative proceedings, including those before the California Coastal Commission, the Department of Real Estate, the Medical Board of California and the State Board of Nursing. Stephen also assists clients in various transactional matters, such as business formations, dissolution, mergers, acquisitions, funding, contracts, corporate governance, and general legal compliance. He also has extensive experience in real estate law including complex leases and purchase and sale of commercial real estate.
"I am excited to join the team at Structure Law Group," said Stephen. He added, "My clients will benefit from the additional resources and services we can provide and I look forward to expanding my practice."
"Stephen's clients just love him and he is a great addition to the team," said SLG's Mark Figueiredo. "Stephen's real estate litigation experience is a tremendous value-add to my clients that lease, manage, own, develop and sell commercial real estate," added SLG's Summer Ludwick.
Stephen earned his JD from Santa Clara School of Law in 2002. He has held various teaching positions, several of which were as adjunct faculty at Monterey College of Law. Prior to his legal career and beginning in 1987, Stephen served in the public safety sector, including positions as a Police Officer, Firefighter Paramedic, and Operations Supervisor. His career took him across the West, from Los Angeles to rural Nevada and several stops along the way. Stephen's public safety experience lends him a unique ability to rapidly assess situations under pressure and identify sound solutions. He has become well known for bringing a calm to any storm.
Mr. Beals can be reached at:
sbeals@structurelaw.com or 408-441-7500
About Structure Law Group, LLP
Structure Law Group, LLP is comprised of a dedicated team of legal professionals with high levels of experience in the areas of business, corporations, limited liability companies, commercial real estate, intellectual property, employment, and business litigation. Client base includes companies of all sizes as well as individual entrepreneurs.
For more information about the firm please go to http://www.structurelaw.com, visit the blog at http://www.sanjosebusinesslawyersblog.com or contact information shown below:
Krystle Warren
Structure Law Group, LLP
(408) 441-7500
kwarren@structurelaw.com
http://www.structurelaw.com