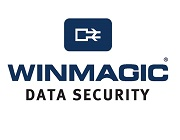 "Given this past year's highly publicized data breach incidents, it's important for IT decision makers across all industries to come together and discuss precautionary measures and share best practices," says Mark Hickman, COO, WinMagic.
Hoffman Estates, Illnois (PRWEB) February 05, 2015
WinMagic Inc., the global innovator in disk encryption, is pleased to announce that it will be attending the CIOsynergy Calgary event on February 5, 2015 at the Hyatt Regency Calgary in Calgary, Canada.
Since 1997, WinMagic has been making it easy to secure data by offering leading encryption and key management solutions. WinMagic's flagship product, SecureDoc, is a highly secure yet flexible solution that protects sensitive data in laptops, desktops, servers and on removable media. In today's ever-evolving threat landscape, organizations are in need of a solution that will not only comply with privacy and security regulations, but also provide the most robust data encryption and security support in the industry. SecureDoc helps IT professionals manage everything encryption-related within their enterprise.
"We are thrilled to have WinMagic at CIOsynergy Calgary. As leading provider of data security solutions, their presence will provide event attendees with an additional layer of industry insights and thought leadership," says Patrick Mason, Director of Communications and Marketing at CIOsynergy.
CIOsynergy Calgary is an exclusive opportunity for leading local CIO and IT executives to network and brainstorm daily hurdles in an unparalleled learning environment under the umbrella of Kevin Mitnick. Once one of the FBI's Most Wanted because he hacked into 40 major corporations just for the challenge, Kevin is now a trusted security consultant to the Fortune 500 and governments worldwide.
"Given this past year's highly publicized data breach incidents, it's important for IT decision makers across all industries to come together and discuss precautionary measures and share best practices," says Mark Hickman, COO, WinMagic. "WinMagic is looking forward to joining our peers to better educate the masses on the importance of implementing strategic and effective security solutions as means of better protecting business critical data."
Kevin and the Global Ghost Team™ now maintain a 100 percent successful track record of being able to penetrate the security of any system they are paid to hack into using a combination of technical exploits and social engineering. As CEO and chief "white hat" hacker at one of the most advanced boutique security firms in the world, Kevin mentors leaders, executives, and staff on both the theory and practice of social engineering, topics on which he is the leading global authority. Kevin also helps consumers—from students to retirees— learn how to protect their information and themselves from harm, using understandable terms and a friendly approach.
At CIOsynergy Calgary, a panel of leading CIOs moderated by Scott Shuster, will share and explore how CIOs can be successful in their role. Mr. Shuster has led virtually every Business Week CEO, CFO, and CIO conference held since the founding of the magazine's events group more than 100 of the world's most prominent gathering of large company leaders and senior executives.
Open to Fortune 500s and mid-market enterprise, CIOsynergy events gathers senior executives from the office of the CIO, including Directors, VPs, Chief Architects, CTOs and CIOs.
For more information about or to participate in CIOsynergy Dallas, visit: http://ciocalgary.com, or contact Araceli Delgado, Project Coordinator at aracelid(at)ciosynergy(dot)com or 1.847.278.2213 ext. 899.
About CIOsynergy
CIOsynergy provides a platform that brings together the thought leaders of IT through events that incorporate face-to-face meeting opportunities, panel discussions, think tanks, keynotes, and C-suite networking programs.
Previous events have attracted C-suite leaders from companies such as Wal-Mart, Salesforce, Home Depot, Bank of America, Forbes Media, Wells Fargo, Shell, Allstate, State Farm, Career Education Corp, Pepsi, Sara Lee, Kraft, BP, Loyola University, Kaiser Permanente, Mayo Clinic, and Walgreens.
The company operations nationwide and has previously partnered with sponsors such as IBM, 3com, VMware, Unisys, Hitachi, Oracle, SunGard, Dell, Google, Amazon, and HTC among 100's more.
About WinMagic
WinMagic Inc. provides the world's most secure, manageable and easy-to–use data security solutions. WinMagic's SecureDoc is a comprehensive encryption and security management product that can manage data security across the enterprise. By encrypting entire disks, specific files or folders locally or on the network as well as mobile devices and removable media, SecureDoc secures your data wherever it is stored, providing enterprise grade data security policy and key management across all operating systems such as Windows, Mac OS, Android and Linux. SecureDoc is trusted by thousands of enterprises and government organizations worldwide. Our solutions help organizations to minimize business risks, meet privacy/regulatory compliance requirements, and protect valuable information assets against unauthorized access. With a full complement of professional and customer services, WinMagic supports over 5 million SecureDoc users in more than 80 countries.
For more information, please visit http://www.winmagic.com, call 1-888-879-5879 or e-mail us at info(at)winmagic(dot)com.
WinMagic, SecureDoc, SecureDoc Enterprise Server, Compartmental SecureDoc, SecureDoc PDA, SecureDoc Personal Edition, SecureDoc RME, SecureDoc Removable Media Encryption, SecureDoc Media Viewer, SecureDoc Express, SecureDoc for Mac and SecureDoc Central Database are trademarks and registered trademarks of WinMagic Inc., registered in the US and other countries. All other registered and unregistered trademarks herein are the sole property of their respective owners. © 2014 WinMagic Inc. All rights reserved.
Press Contacts:
Nina Korfias
Account Supervisor
MSLGROUP
781-684-0770
winmagic(at)mslgroup(dot)com
Alicja Nowak
Corporate Communications Manager
WinMagic Inc.
905-502-7000 x3241
alicja.nowak(at)winmagic(dot)com