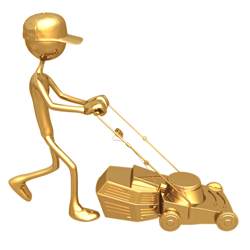 When developing landscaping marketing strategies, remember that current customers are the best source of revenue.
(PRWEB) February 05, 2015
GetUSales, a landscaping marketing automation firm, has just released an informative blog titled "Landscaping Marketing 101: Making more money with current clients." The blog discusses ways that landscaping businesses can transform their marketing efforts to get more money out of current customers. The blog can be seen here.
Landscaping marketing strategies to increase revenue from current clients
When considering landscaping marketing strategies, it is important to realize that current customers are the best source of revenue for any business. By tailoring certain landscaping marketing tactics to appeal to current clients, landscaping businesses can earn more from each job and drum up new business in the process.
1. Upsell complementary services
This concept applies to all industries because it works. Ever been asked, "Do you want fries with that?" When customers are already in the heat of a transaction, they're much more likely to say yes to additional services or products that will help them get even more out of their original purchase.
2. Bundle services
Bundling is hot in many industries these days, and the landscaping business is no exception. Bundling services encourages customers to spend more to get all the services they want and need in one fell swoop, especially if the bundle price is less than buying the services individually.
3. Keep in touch with customers all year long
Winter is prime time for competitors to come in and snatch up loyal clients when business is slow. The best way to prevent this is to keep in touch with customers throughout the year. It's important to never get "out of sight, out of mind" with clients. The best ways to do this are email marketing and direct mail, though direct mail can become costly.
4. Ask for referrals
Referrals are every business' best source for new customers. Asking current customers for referrals can be as easy as sending out an automated email. Infusionsoft allows referrals to be entered into the database and marketed to automatically.
5. Never stop marketing
Keeping in touch with customers on a regular basis regarding new services, discounts and necessary landscaping tasks keeps the brand in front of the customers consistently, increasing their likelihood of buying. GetUSales' Tony Bass Landscaping Success Automation Package includes a Monthly Landscaping Tips Campaign that sends out monthly task lists showing wht landscaping tasks need to be completed each month.
For more information on landscaping marketing or the Tony Bass Landscaping Success Automation Package, visit http://www.GetUSales.com or call 855-834-4850.