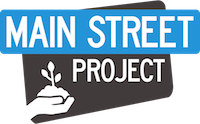 At Main Street Project, we're advancing our mission by creating a small-scale poultry-based system that is not only ecologically restorative and sustainable, but also accessible to low-income immigrant farmers in Minnesota
Northfield, Minn. (PRWEB) February 20, 2015
Main Street Project (http://www.mainstreetproject.org) announced today that the nonprofit has been awarded $500,000 over two years from Northwest Area Foundation and $300,000 over 18 months from the 11th Hour Project. The grant funding will be used to support research and development efforts for Main Street Project's Central Farm as well as implementation and operation of their work which aims to create economic opportunities through farmer entrepreneurship for low-income Latinos and immigrant farmers and provide economic stimulation in rural communities.
"We are proud to support Main Street Project's systems approach to building prosperity in rural communities," said Kevin Walker, president & CEO of Northwest Area Foundation. "Main Street's work aligns with our goals of helping low-income people and people of color build their skills and abilities to increase their financial capability."
In the coming year, Main Street Project plans to build an integrated, central Main Street Farm, including training, production and processing facilities allowing them to begin to scale up their sustainable agriculture system and create a model for future system development. The nonprofit is also working to expand partnerships with educational, nonprofit and governmental institutions to accelerate the build-out of their system and demonstrate its advantages over conventional agriculture. This work will include coordinating a regional planning effort to develop the structures, financing, partnerships and understanding needed to create a sustainable and equitable food system in Southeast Minnesota.
"In line with our guiding belief that the complex problems facing our modern food system require systemic solutions, the Main Street Project offers a potential road map for diverse and thriving agriculture rooted in equity, " explained Michael Roberts, program manager at The 11th Hour Project.
Earlier in 2014, Main Street Project received a two-year, $100,000 grant from the State of Minnesota Department of Employment and Economic Development for training programs for low-income farmers. Main Street Project is also entering the final year of a three-year, $600,000 grant from the W.K. Kellogg Foundation.
"Main Street Project's efforts to create and expand opportunities for community-based Latino farmers are essential to ensuring that more children and families thrive in this nation," said Luz Benitez Delgado, a program officer at the W.K. Kellogg Foundation. "The work connects to several of the foundation's priorities – from job training to healthy living opportunities to racial equity – and we are eager to see the future impact of this work."
In 2014, Main Street Project accelerated efforts to train a new generation of food producers by training two additional classes of agripreneurs in their system of sustainable agriculture. The organization also increased the chemical energy efficiency and productivity of their systems by developing an aquoponics system feature for raising fish. The byproducts of the aquoponics system are used in two ways -- to grow vegetables and to create feed for the chickens.
"At Main Street Project, we're advancing our mission by creating a small-scale poultry-based system that is not only ecologically restorative and sustainable, but also accessible to low-income immigrant farmers in Minnesota," explains Niel Ritchie, chief executive officer for Main Street Project. "We're thankful to our funders, supporters and partners for their commitment to helping us revitalize our local economies."
About Main Street Project
Main Street Project revitalizes communities by developing and rebuilding a full-circle, local food system that is resilient in the face of economic, ecological and social change. Main Street Project programs rebuild the local food system while moving underemployed residents to economic stability through small-farm ownership. For more information, visit http://www.mainstreetproject.org.