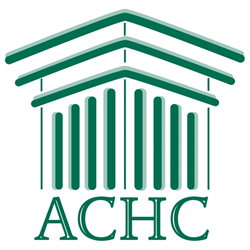 Cary, NC (PRWEB) February 11, 2015
Accreditation Commission for Health Care (ACHC) is pleased to announce a newly-formed partnership with the Virginia Association for Home Care and Hospice (VAHC). The partnership between the two organizations allows VAHC to provide home health and hospice organizations with educational support for ACHC initial or renewal accreditation. In turn, ACHC will offer special pricing for their nationally-recognized Home Health and Hospice Accreditation program at a special VAHC members-only price.
VAHC is an established home care and hospice association serving providers in the East Coast Region of the U.S. The organization has been designed to serve the community at large while educating providers in the home care field. The goal of the organization is to provide the tools necessary to work with local, state, and federal representatives on issues that are important. Members consist of nonprofits and organizations associated with hospital systems, independent entrepreneurs, chains, and franchises. Their commitment is to provide the home care industry with positive representation through advocacy, education, and guidance with a commitment to quality.
"VAHC is an outstanding organization that offers exceptional resources to help providers in the home care industry," said Matt Hughes, ACHC Director, Business Development & Customer Service. "With a shared vision and commitment to quality, we are honored to support VAHC and its members with exclusive accreditation pricing, and we look forward to working with the group."
ACHC currently accredits more than 12,300 locations across the U.S., and offers nationally-recognized accreditation services for home health, hospice, private duty, sleep, pharmacy, and DMEPOS. The organization's unique, consultative approach to accreditation is designed to improve the quality of patient care while enhancing business efficiencies through service-specific standards and industry based best practices.
ACHC is a not-for-profit AO that has stood as a symbol of quality and excellence since 1986. The organization has CMS Deeming Authority for Home Health, Hospice, and DMEPOS, and a Quality Management System that is certified to ISO 9001:2008. ACHC is the provider's choice for accreditation because of their personal Accreditation Advisors, relevant and realistic standards, competitive pricing, and a friendly, consultative approach to accreditation. Accreditation by ACHC reflects an organization's dedication and commitment to meeting standards that facilitate a higher level of performance and patient care.
For more information on ACHC's accreditation programs and educational resources, or to download ACHC accreditation standards, please visit achc.org or contact them at customerservice(at)achc(dot)org or (855) 937-2242.
-30-