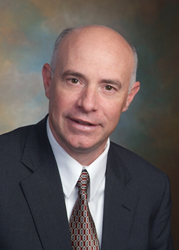 An overall re-evaluation of consultants and other contractors on a case-by-case basis is necessary to determine whether they indeed meet this threshold test
Newark, NJ (PRWEB) February 12, 2015
A recent New Jersey Supreme Court decision may make it tougher for employers to treat workers as independent contractors, potentially increasing their exposure to claims for wage and hour, and other labor-law violations, warns James P. Anelli, a shareholder in the Newark office of the national law firm LeClairRyan.
The closely watched case, Sam Hargrove et al v. Sleepy's LLC (A-70-12) (072742), involved plaintiffs Sam Hargrove, Andre Hall, and Marco Eusebio who delivered mattresses for Sleepy's, LLC. The plaintiffs asserted that they were employees of the mattress retailer, but claimed the company caused them to sign Independent Driver Agreements that misclassified them as independent contractors, improperly depriving them of health insurance, deferred compensation benefits, medical or family leave, and other employee benefits in violation of state wage laws.
"The New Jersey Supreme Court determined, for the purposes of New Jersey's wage laws (and overtime), that the so-called 'ABC test' (derived from New Jersey's Employment Compensation Act) would govern whether an individual is an employee or independent contractor," says Anelli, whose practice includes the representation of management in employment discrimination and labor litigation.
Many individuals currently treated as contractors will now be deemed to be employees since they cannot meet all three criteria set forth in the ABC test, he warns. That's because, unlike other tests that weigh multiple factors to determine a worker's status, the ABC test uses a rigid analysis under which three criteria must all be met:

(A) Such individual has been and will continue to be free from control or direction over the performance of such service, both under his contract of service and in fact; and
(B) Such service is either outside the usual course of the business for which said service is performed, or that such service is performed outside of all the places of business of the enterprise for which such service is performed; and
(C) Such individual is customarily engaged in an independently established trade, occupation, profession or business.
"Importantly, unlike other tests, the burden of proof is on the employer to establish under the ABC test that a worker is an independent contractor and not an employee, as all workers are presumed to be employees under this test," adds Anelli. "Most companies typically fail subsections B and C."
In particular, Subsection C requires that the individual, if laid off, would have an independently established business on which to fall back. "Even if an individual worker is incorporated, or forms an LLC, he or she may not necessarily meet this test," Anelli notes.
Massachusetts also follows the ABC test and attorneys for such independent workers now routinely move for summary judgment based on failure to meet subsection B, he adds. It will likely be difficult to meet that standard because some consultants and independent contractors actually work at the alleged employer's place of business; or they provide services that are part of the course of business for the purported employer.
"An overall re-evaluation of consultants and other contractors on a case-by-case basis is necessary to determine whether they indeed meet this threshold test," advises Anelli. "This is an important issue as contractors and contingent workers make up one of the fastest-growing areas of the workplace."
About LeClairRyan
As a trusted advisor, LeClairRyan provides business counsel and client representation in corporate law and litigation. In this role, the firm applies its knowledge, insight and skill to help clients achieve their business objectives while managing and minimizing their legal risks, difficulties and expenses. With offices in California, Colorado, Connecticut, Maryland, Massachusetts, Michigan, Nevada, New Jersey, New York, Pennsylvania, Texas, Virginia and Washington, D.C., the firm has approximately 380 attorneys representing a wide variety of clients throughout the nation. For more information about LeClairRyan, visit http://www.leclairryan.com
#####
Press Contacts: At Parness & Associates Public Relations, Bill Parness, (732) 290-0121, bparness(at)parnesspr(dot)com, or Marty Gitlin (631) 765-8519, durangitlin(at)optonline(dot)net