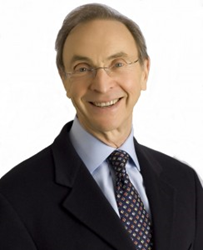 Detroit, MI (PRWEB) February 13, 2015
During American Heart Month this February, Dr. Joseph R. Nemeth wants to remind area patients of the scientific link between gum disease and heart disease. Gum disease is a relatively common disease that causes symptoms like gum inflammation or bleeding, and painful teeth or receding gums. Dr. Nemeth is proud to offer a patient-friendly treatment option for those suffering from gum disease in the Metro Detroit area through the LANAP® protocol.
According to the American Academy of Periodontology, people with gum disease are nearly twice as likely to develop heart disease. Researchers found that the bacteria that cause gingivitis enter the bloodstream through the gums and travel to other organs, potentially wreaking havoc throughout the body. They found that people who had higher levels of the bacteria in their mouths were more likely to develop deposits of fat and other substances, known as plaque, in their arteries.
Bleeding gums is usually the first sign of a periodontal infection, and can be an indicator of serious dental concern. Causes can range from hormonal changes with pregnancy, menopause, or adolescence, to problems with brushing techniques.
To treat gum disease, Dr. Nemeth uses the Periolase-7™ laser to target infection along the gum line. The patented computer-guided laser eliminates pockets of infection and damaged gum tissue, leaving strong healthy gums in place after the quick, minimally invasive LANAP® surgery. Even better, the laser heat stimulates increased bone density beneath the roots of the teeth, for stronger, firmer teeth.
For more information about the warning signs of gum disease, including bleeding gums, call the office at 248-357-3100. Or, visit the office on the web at http://www.drnemeth.com to learn more about LANAP®, the exciting laser gum disease treatment that Dr. Nemeth uses to improve his patients' oral health in Michigan and the Detroit areas.
About the Practice
Joseph R. Nemeth, D.D.S. & Associates is a periodontal practice offering personalized dental care for patients in Southfield, MI. Dr. Nemeth has been serving patients for over 30 years. He received his undergraduate degree from the University of Michigan Dental School, and completed graduate study in periodontics at New York University. Dr. Nemeth belongs to the one percent of dental professionals currently providing the Laser Assisted New Attachment Procedure (LANAP®), the first FDA-cleared laser procedure for gum disease and periodontal treatment. Dr. Nemeth is also a member of the American Academy of Periodontology, the North American Society of Periodontists, and the American Dental Society of Anesthesiology. To learn more about Joseph R. Nemeth, D.D.S. & Associates and their dental services visit their website at http://www.drnemeth.com/, or call 248-357-3100.