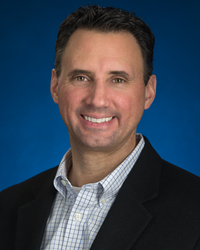 If we focus on taking care of our employees to the best that we possibly can, then customer satisfaction will be a natural outcome of that.
Clifton Park, NY (PRWEB) February 13, 2015
Annese & Associates, Inc., an integrated communications systems provider, is proud to report it has exceeded the $100M milestone as 2014 year end revenues close at $105.5M—a 25.6% increase from 2013's $84.0M. Net profits total $7.8M, up from $5.4M the previous year.
This success has allowed Annese to reinvest in the business and add 20 new jobs across New York State in 2014 alone, as well as give back to its employees through a profit sharing bonus. Net profit attainment will yield a 7% bonus to all Annese employees, exceeding a total of $700,000. Annese's total employee headcount is at 120 and continues to actively recruit for new positions which will extend the company's depth of resources and capabilities further across New York State and into New England.
"First and foremost, high employee and customer satisfaction will always be at the top of my list of priorities for as long as I'm involved with this company. We have proven it again and again. If we focus on taking care of our employees to the best that we possibly can, then customer satisfaction will be a natural outcome of that. We stay focused on keeping as close to our core competencies as possible and expanding our line of business methodically so as to not overextend or find ourselves in unfamiliar waters. That means adding new solutions and services to complement our collaboration, network infrastructure, and data center practices; and around that, building out cloud services to take the business into the future."
-Ray Apy, President & CEO, Annese
On the horizon, Annese's new Cloud Practice is slated to launch in March, though awareness efforts are already underway. Ray Apy is a recurring subject matter expert on Saratoga's Look TV, Look at Tech series where he's focused on helping people understand what the cloud is, and specifically the advantages it brings to small and mid-size businesses.
2015 marks Annese's 45th year in business.
About Annese & Associates, Inc.
Expertise. Relationships. Innovation. Throughout the past four decades, these principles have established the foundation upon which Annese & Associates has emerged as the trusted adviser to our customers, partners, and communities. With a full-circle approach to integrating communications systems, Annese wraps professional and managed services around cloud, infrastructure, collaboration and data center virtualization solutions. Guided by our services methodology, we design an end-to-end IT experience for our clients, implementing the tools of today and administering a plan for tomorrow. Our business is the art, science, and passion of connecting devices to networks, people to people, and ideas to action.