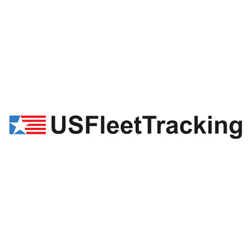 GPS trackers can begin to help fleet drivers be productive and help any business save money and be prosperous.
Oklahoma City, Oklahoma (PRWEB) March 11, 2015
In 2015, there is no doubt that many business owners have chosen to purchase GPS trackers for their vehicles. As a business owner, it may be easy to wonder how to get the business started down this revolutionary path. GPS trackers can begin to help fleet drivers be productive and help any business save money and be prosperous. If owners have thought about doing research on which GPS trackers are right for their business, US Fleet Tracking gives 4 tips they can check out to make the decision making process easier. Owners should know how to determine their business needs, correspond the GPS features with their business needs, choose the right provider and implement the GPS trackers.
1.) Determining business needs: It important to include all department managers,and possibly other team members, that will be operating the GPS trackers in the decision making process, because GPS trackers offer many benefits. The automated reminders and GPS history storage can help other areas besides just the fleet department. Does the business need help being reminded of vehicle maintenance? Is there a need for more efficient billing? Or does payroll need to be easier? By including everyone from the business, the entire team can figure out what the business needs the most.
2.) Corresponding features with business needs: What if the business owner decided to make vehicle maintenance easier to keep up with, customer billing easier and make payroll go faster? That's not a problem with GPS trackers. For example, there is no need to worry about inaccurate clock-in times, because GPS trackers can provide a time stamp of employee start time, track each stop a driver made and can even generate a report to reflect this information. The history of sales receipts and records can also make the record keepers job much easier. The GPS tracker system allows for print-offs of customer bills with the time stamp on it, so there is very little room for dispute. With GPS trackers, paper files can be a thing of the past. Vehicle maintenance reminders can be set so that managers don't have to manually track when the next oil change is due or when tires need rotated.
3.) Choosing the right provider: Business owners don't want to feel pressured into buying something that may not be right for the business. They want to be able to communicate with someone about purchasing options and they want to make sure they're talking to someone who knows their products well, who has experience in the industry and provides great customer service even after businesses decide to purchase. More importantly, owners want to receive updates on new training opportunities, have ongoing system support and account management options. These are the things that will ensure a business is successful in using the GPS trackers to their maximum capabilities.
4.) Implementing GPS trackers: After an owner has chosen a reliable service provider, it is important to make sure that the business has the greatest success with the GPS trackers. In order to have the most success, managers should consider offering a training program to their drivers so that they know how to use the GPS tracker system. They should allow for ongoing training, check in for system support when needed and test their drivers before implementing the GPS trackers.
These tips are just a few ways to give businesses help with the process of how to choose GPS trackers. At US Fleet Tracking, there is ongoing training, customer support and account management. In addition, staff is available to receive calls about questions, comments or concerns. So, never hesitate to give US Fleet Tracking a call.
Give us a call to find out more at 405.726.9900! To view our GPS Tracker selection Click Here.