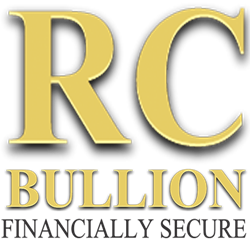 The market and rules have changed considerably over the last year and no doubt they will continue to change as the year goes on. We wanted our new website to reflect those new changes
Los Angeles, CA (PRWEB) February 17, 2015
RC Bullion is pleased to announce it has updated and expanded its company website for 2015. The new site features a more user-friendly design, easier access to vital investment information, more time-sensitive articles than ever before, and critical new information on IRS rule changes and tax codes for the new tax year.
"Our Research and IT Departments have been hard at work for months developing the site to bring our users a more complete and enriching experience. The market and rules have changed considerably over the last year and no doubt they will continue to change as the year goes on. We wanted our new website to reflect those new changes," said RC Bullion's Managing Director John Rozdzielski.
"Our mission with the website has always been and remains to stay acutely aware of investors' interests and trends. The market for precious metals is a very dynamic one and it's our commitment to keep our website as intensely up-to-date and relevant as possible. We'll continue to make changes to the site throughout the year to keep it current and apace of changes in the overall investing environment."
Some of the new articles featured on the site will answer investment questions such as:
· Investing in Gold vs. Investing in Stocks: Which Is Better for You?
· Which Coins Make the Best Investment Coins?
· Why Is Putting Precious Metals In Your IRA a Good Idea?
· How Does Gold IRA Investing Work?
· Gold Coins vs. Gold Bars: Which Are Better for Your Portfolio?
· Is Investing In Silver Profitable?
Also featured with the new website is a free download of a comprehensive new Gold Investment Guide for 2015. This new guide is a product of the work of many researchers and writers and may be the most thorough and concise guide RC Bullion has ever assembled.
"Like the website, the new Investment Guide for 2015 is the result of much arduous labor. We've looked to many of the leading analysts and market experts for information to try to get the best advice for helping our customers make the best investment choices they can. With both the guide and the website, our objective is to provide our users with a complete precious metals investing support center.
Even though gold and silver are one of today's top alternative investment choices, they also require some basic knowledge before getting started. What we desired to do with the new website and guide was to give our customers, both new and experienced, the guidance and information they'll need to have them investing like experts and to be able to do it all in one place," said Rozdzielski.
As a premier precious metals wholesaler, RC Bullion is able to offer gold and silver investment coins at competitive prices. RC Bullion's Gold IRA Investing Department will provide the following:

A dedicated precious metals service team
Assistance in investing in gold IRA accounts and silver IRA accounts
Gold IRA transfers and 401(k) rollovers into gold as well as direct delivery
Assurance that all metals are safely stored with nationally recognized depository services
Easy to use online statements with daily updated metal prices
"Our intention is to not merely be a top-rated firm, but to be the best company for gold IRAs," said Rozdzielski. "We are hoping our new website will surpass people's expectations."
For more information on RC Bullion's Gold IRA Investing Department, visit http://www.rcbullion.com or call (213) 465-4835.
About RC Bullion:
Since 1998 the founders of RC Bullion have been trading precious metals and have become a trusted national leader in adding precious metals into individual retirement accounts. They are specialists in conversion, transfers, and rollovers of existing IRAs or former 401(k)s into precious metals. They also can provide investors with a wide range of physical products delivered safely and securely to their doors.