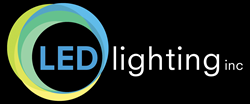 We're excited to showcase our products at one of the largest shows dedicated to LED technology and education.
Chicago, IL (PRWEB) February 19, 2015
LED Lighting Inc. (http://www.ledlightinginc.com), a primary resource for custom illumination solutions, exhibits at LEDucation's ninth annual event hosted by the Designers Lighting Forum of New York on March 5-6th, 2015 at the Sheraton NY Times Square hotel.
LEDucation 9 is one of the largest tabletop exhibitions and educational events solely dedicated to LED technology, hosting over 225 manufactures with an estimated 4,000 attendees.
LED Lighting Inc. will showcase its specification-grade, customizable LED linear lighting products and control systems at Booth C6. LED Lighting Inc. will share space with Blackjack Lighting, manufacturer of designer, award-winning decorative LED fixtures.
Industry leaders will hold 17 educational courses throughout the 2-day expo, exploring lighting trends and covering a variety of topics including: healthcare design, architecture, ecologically responsible outdoor lighting, LED controls, OLED technology, codes and much more.
"We're excited to showcase our products at one of the largest shows dedicated to LED technology and education", says LED Lighting Inc. CEO William (Bill) Hood.
LEDucation will feature a variety of new events this year including: "Docent Tours", private guided tours of the tradeshow floor; "Mission Control", an interactive area for attendees to learn how a variety of controls, transformers, drivers and LED lighting products work as a complete system and "Light It Up", a special reception where attendees can enjoy cocktails and d'oeuvres.
For more information, or to schedule an appointment contact Samantha(at)ledlightinginc(dot)com.
About LED Lighting Inc.
LED Lighting Inc. continues to relentlessly expand and position itself as one of the only Custom Illumination Solution specialists in the marketplace, since 2004. As an innovator of LED lighting and technology, LED Lighting Inc. recognizes its uniqueness with providing custom applications and meeting detailed specifications. LED Lighting Inc. products are thoroughly tested and backed with strong warranties. For more information visit http://www.ledlightinginc.com.
About Blackjack Lighting
Blackjack Lighting designs and manufactures high performance decorative lighting fixtures that are "LED-like," not "incandescent-like." A combination of engineering expertise, design ingenuity and artistry goes into Blackjack next-generation LED chandeliers, pendants, vanities, flush mounts, wall lamps, task lamps and table lamps. An award-winning LED specialist, Blackjack uses the highest quality materials, LEDs that are tightly binned and components that are all commercial-grade. Aesthetically, the Blackjack brand is contemporary at its core and our collections are ideal for a wide variety of commercial spaces.
Find Blackjack Lighting on Facebook, Twitter, Houzz and Pinterest. Visit our website for news and information about our product line, including an online catalog: http://www.blackjacklighting.com
About DLFNY
The Designers Lighting Forum of New York is committed to exploring and presenting the power of lighting in design. Founded in 1934, the Designers Lighting Forum is a not-for-profit organization, led by volunteer Board of Managers and sustained by member dues and the generous support of our corporate sponsors. They enthusiastically provide designers, architects, manufacturers and their representatives, contractors, educators, and students the opportunity to meet and experience the wonder of lighting in New York City and beyond. The DLFNY also supports formal lighting education through contributions to local universities and design schools, as well as national funds.