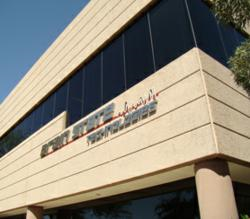 The study found that after use of HIRREM the women reported significantly lower severity and frequency of hot flash symptoms, as well as improved sleep and mood.
Scottsdale, Arizona (PRWEB) February 19, 2015
Brain State Technologies, LLC, developer of an advanced neurotechnology called "HIRREM®," is pleased to announce that a scientific study was published online on February 11, 2015, that reports outcomes associated with use of HIRREM by twelve women with menopausal hot flashes.
HIRREM is a relaxation technology that supports the brain to optimize its activity patterns by recording brain activity noninvasively from the scalp and translating dominant brain frequencies into the medium of sound, in real time. The study found that after use of HIRREM the women reported significantly lower severity and frequency of hot flash symptoms, as well as improved sleep and mood. Dr. Charles H. Tegeler, Professor of Neurology at Wake Forest School of Medicine, was the lead author of the study, which was published in the journal Menopause.
Of women who are approaching or have completed their menopausal transition, up to 88% experience hot flashes or night sweats and disturbances in mood or sleep. There has been much frustration in handling these symptoms because there are not many effective treatments. In the past many women were given estrogen, but in the last 20 years concerns have been raised about whether such usage is safe and especially for extended periods. This pilot study suggests that a non-pharmacological approach holds promise and warrants further investigation.
Dr. Sung W. Lee, Director of Research at Brain State Technologies and a co-author on the study, is careful to emphasize that HIRREM is a non-medical device, and the role of HIRREM in these women was to support the brain to self-optimize, so that the brain itself could better manage symptoms and on its own terms. "In many ways we underestimate the power of our own brains, literally, to manage our various body functions."
By showing how the brain itself can better manage symptoms--in contrast to medical therapies that attempt to control symptoms directly--the study helps focus understanding on the role of the brain as the organ of "central command." Though menopausal symptoms have in the past been viewed as "estrogen deficiency," the authors contend that it may be more accurate to think of menopausal hot flash symptoms as being due to the brain's process of adapting to a more complicated hormonal environment. Before menopause, the brain has been accustomed to regular ebb and flow of ovarian steroid hormones, but during and after menopause the levels fluctuate strongly.
Thus, from the broader point of view of the brain's rhythms and its own "expectations," there is a need for interventions that can help the brain become "unstuck" from anticipating hormone secretion patterns it had adapted to during the years before menopause. HIRREM is intended for exactly this type of purpose, to relax the brain so it can generate greater individually-unique forms of flexibility in its rhythms and operations.
The study was supported by The Susanne Marcus Collins Foundation, Inc., a non-profit organization based in Atlanta, GA.
###
Media Note: If you would like more information about Brain State Technologies or Brainwave Optimization, please call 480.588.6840 or send an email to pr(at)brainstatetech(dot)com. Brain Sate Technologies, 15150 N. Hayden Rd. Suite 106, Scottsdale, Arizona 85260
About Brain State Technologies (http://www.brainstatetech.com): Brain State Technologies® is the world's leading provider of brainwave balancing technology, Brainwave Optimization®.
Founded in 2001 and developed by Lee Gerdes, the modality combines the latest advances in neuroscience, neuroplasticity, computer technology, mathematics, and physics. Brainwave Optimization™ offers a non-invasive way for people of all ages to overcome cognitive, emotional, and physical challenges, and enhance overall performance and wellbeing. With over 60,000 clients and more than 200 affiliated centers in 18 countries, the company is growing by licensing Brainwave Optimization® to providers worldwide.
Brainwave Optimization with RTB™ is not intended to treat, cure, heal or diagnose any disease, mental illness or symptom. Brainwave Optimization with RTB™ is intended to facilitate relaxation and auto-calibration for neural oscillations. Individual results may vary.