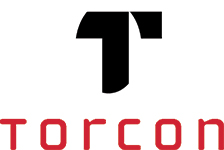 RED BANK, New Jersey (PRWEB) February 19, 2015
Torcon, a regional construction services leader, today announced the launch of Torcon Facilities Solutions (TFS), providing clients a seamless integration of Building Information Modeling (BIM) into their facilities management programs. In partnership with ARCHIBUS, an international software developer and industry leader in facility management and space planning solutions, TFS will deliver expert consulting services for facility management professionals throughout a building's lifecycle, driving increased productivity and utility.
Through TFS, Torcon will utilize its BIM expertise to provide customer support for their post-construction and overall facility maintenance needs. Operating under the leadership of Sam Arabia, CM-BIM, Torcon introduced the concept of BIM for facilities, BIMf ®, in late 2013. The TFS team provides clients the ability to capitalize on the wealth of data provided by BIM documentation, gathered throughout the construction process, and integrate this information into ongoing facility maintenance operations.
"The last ten years have seen a revolution in the design world with the rapid implementation of BIM," said Sam Arabia, CM-BIM, Torcon Facility Solutions. "BIMf ® represents the next big frontier as too few companies are leveraging this rich data to drive operating efficiencies. BIMf ® not only captures previously unrealized cost savings, but it will also allow for a more thorough understanding of the building's history and needs. We have found many companies who receive BIM information at the conclusion of their construction project have difficulty transferring the data to their facilities management systems. We fostered our partnership with ARCHIBUS and launched TFS to fill that gap."
Through its alignment with ARCHIBUS, TFS will also provide expert consulting services to meet the facility management needs of all ARCHIBUS customers, regardless of whether they currently integrate BIM models or not.
TFS helps facility managers easily gain an accurate picture of the level of effort put forth in maintaining a facility. The National Institute of Standards and Technology (NIST) estimates the cost of inadequate interoperability within the property, construction and facility management industry at $15.8 billion per year, with the highest costs incurred via inefficiencies in operations and maintenance, followed by construction. These loses are in part attributed to the lack of interoperability among CAD, engineering and facility management software. It is clear there is a pressing need for solutions to increase communication (exchange and share information) and efficiency. TFS was launched to meet this growing demand through a turnkey program offering forward-thinking technology and incisive consulting advice.
For more information on Torcon and TFS, please visit http://www.BIMf.com.
ABOUT TORCON
Founded in 1965, Torcon, Inc. is one of the largest, most active builders in the Mid-Atlantic States, as well as the premier Construction Manager in Puerto Rico.
Torcon specializes in technically complex projects with critical quality and operational standards. The company is currently among the nation's 100 largest at-risk CMs according to ENR, the industry's leading publication, and was also named Contractor of the Year in 2013, by ENR New York. A construction industry leader in healthcare, educational, corporate and commercial projects, Torcon has successfully completed more than $4 billion of construction in the last decade.