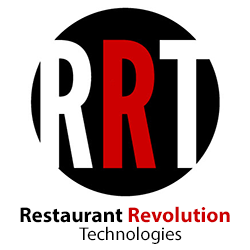 San Diego, CA (PRWEB) February 19, 2015
Restaurant Revolution Technologies, Inc. (RRT), the leader in providing the most advanced and effective restaurant industry Order Management solutions, powered by its patent-pending software and supported through its call center, online and mobile takeout ordering, and customer loyalty and catering platforms, announces the addition of Kevin Thomas as its new Director of Software Engineering. Thomas will be responsible for the management of RRT's software development projects, including the advancement of RRT's current product and service offerings as well as the addition of new services keeping RRT at the forefront in providing more value and competitive differentiation to its clients, and pursuing deeper integration within restaurant systems ensuring the highest level of value, operational efficiencies and restaurant service quality.
Thomas has an extensive development, programming and management background. Prior to joining RRT, Thomas was the Director of Technology for Digital Air Strike (DAS), a leading price quoting, lead management, social media and digital marketing solution provider within the automotive technology industry. As part of the founding team, Thomas directed and managed the architecture and design of the company's core quoting SaaS system, Response Logix, from initial inception through full realization, deployment and management. Through the extensive use of Microsoft's Azure cloud platform, the product is a featured case study by Microsoft on leaders in cloud computing. Additionally, his responsibilities included directing several teams of developers on various product related projects leading to a highly scalable solution, as well as the mentoring, training and code reviewing of all engineers.
Prior to DAS, Thomas served in a variety of technical and senior management positions with companies like Dealix, Legacy Partners, Envision Software, and AMS Rating. Most notably with Dealix, Thomas managed the ongoing software and application development of the company's flagship platform which handles the brokering, scrubbing, and processing of tens of thousands of lead transactions daily. And with Legacy Partners, Thomas provided leadership and management to both the software development and data warehousing teams. The proprietary software was eventually sold to Microsoft for their internal management of properties. Both companies, under Thomas' technical and development leadership and guidance, are highly garnered and nationally recognized organizations within their respected industries.
"I am thrilled to be joining the RRT team. RRT's vision to make takeout ordering and processing technology a more robust, efficient and profitable solution for restaurant chains addresses a major technical pain point for restaurant operators, in particular the IT professionals, within the restaurant industry," Thomas said. "And while the RRT order management solution and supporting technology platforms are highly innovative and impressive, how we engage, develop and execute on functionality advancements, implementation and client integrations will serve as the subsequential key for incremental growth for the company."
Thomas will work closely with RRT's CTO as well as the technology, operations and support teams focusing his attention and expertise on RRT's software development projects in the continual effort of maintaining an already established high level of client satisfaction with RRT clients.
"Kevin's skill set and direction is a terrific match for RRT as he has deep experience in an array of programming languages as well as hands-on leadership and management experience over a multitude of development projects and teams," said Tony DiCenzo, CTO of RRT. "As an innovative technology provider in the restaurant industry, it's critical that we continue to have world-class development expertise and talent encompassing our technology and project management teams to continue to meet the demands and expectations of our clients, and to continue to push the innovative curve in our space. We are excited and pleased to have Kevin lead our technology and development teams and projects. His vast programming language expertise, development knowledge and project management and leadership experience is critical in the streamlining of all of our technology as well as the management and processing of additional products, functionality and feature development that we deliver to our clients."
About Restaurant Revolution Technologies
Restaurant Revolution Technologies, Inc. (RRT) provides popular restaurant chains nationwide easy-to-implement phone, online and mobile takeout, order management, customer loyalty and catering solutions that enable restaurant operators to offer their takeout customers a consistently professional and delightful ordering experience where the customer rarely waits on hold, speaks to a friendly and knowledgeable menu-certified virtual waiter, and can be confident that the order is accurate. The turnkey, patent-pending takeout order management software system provides a positive ROI by reducing operational costs, while increasing the number of orders and improving profits by leveraging the feature rich call center, online and mobile ordering platforms all integrated with top POS systems that service a majority of restaurant's nationally. http://www.rrtusa.com