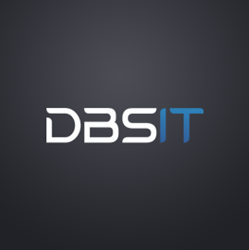 When it comes to customer satisfaction, our goal is to go beyond your expectations.
Perth, WA (PRWEB) February 23, 2015
Based in Perth, Western Australia, DBSIT is a software development company which offers services and business solutions to clients in Australia and around the world. While many technology companies joined the bandwagon and headed to Perth in order to cash in on the huge demand for IT services, DBSIT has stood out from the rest, and flourished where so many other firms failed.
Founded in 2007, DBSIT has a strong focus on providing excellent client satisfaction, and it is this commitment which has allowed them to stand out from the competition.
DBSIT recently announced that they will now be offering software development services to the banking and finance industry in Perth. This is sure to revolutionise the industry, and DBSIT will once again be offering top-notch software solutions to businesses in Western Australia.
A spokesman for DBSIT commented, saying, "In the last few years, Perth has become a financial hub in Australia, with insurance, stockbroking, banking, and other financial services industries now contributing more to Perth's economy than manufacturing."
Some business figures suggest that the large sums of capital flowing through Perth mean that it will soon rival Melbourne as Australia's second most important financial hub, after Sydney. The growth in the banking and financial industry has been enormous, and 10 years ago, none of the big consultancies or global banks were in Perth.
Investment banks have been setting up in Perth as clients want bankers on the ground, and DBSIT is focusing on using innovative techniques to provide the industry with quality software solutions which will satisfy its customers for years.
DBSIT software developers are keen to get started, and when asked about the services they will provide replied "There is a huge requirement for custom software development in the banking and finance industry, and we look forward to offering our expertise and delivering the best possible service to our clients."
Due to DBSIT's large clientele, it would be easy to assume that they only deal with large businesses. But DBSIT offer solutions for businesses ranging from start-ups and small businesses, to large Australian National companies and international businesses. This will serve them well as they begin working with the banking and finance industry, and is sure to prove excellent news for those looking for cost effective web and software solutions.
In order for the banking and finance industry to grow, it's crucial that they focus on consulting and IT support services, in order to better service their own clients. This will ensure that Perth businesses are more profitable, and will provide a positive effect on the local economy.
2015 is bound to be another outstanding year for DBSIT, as they once again step up to the plate and offer their services to industries that need it the most. The company believes that all companies should benefit from rapidly changing technology, and consistently go above and beyond for their clients. The banking and finance industry is bound to reap the benefits as they take advantage of the knowledge of this software development company in Perth.