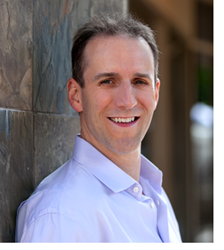 Rubicon Consulting Group has years of experience working with the FINRA and the SEC.
San Francisco, CA (PRWEB) February 24, 2015
It's easy to stay compliant with the FINRA and the SEC when Rubicon Consulting Group (RCG) is the designated FinOp. Whether it's timely financial filings, annual audits, FINRA examinations, or the preparation of regulatory reports, broker/dealers rely on Rubicon Consulting Group to professionally handle these mandatory functions on a regular basis.
Located in the San Francisco Bay area with a new presence in New York City, RCG offers cost-effective solutions to broker/dealer workflow requirements. With almost two decades of industry experience, the specialists at Rubicon Consulting Group are familiar with a multitude of industries and financial conditions. A highly trained FinOp will analyze the client's financial records and develop a program that addresses their specific needs while keeping them compliant.
FinOp Client Service Summary:

FINRA registration
Series 27 Financial and Operations Principal
Comprehensive financial data review
Research FINRA and SEC rules, (including 15c3-1 and net capital requirements)
SIPC-6 and SIPC-7
Net Capital computation
FOCUS reporting
SSOI
Form Custody Filings
And other relevant FinOp procedures
About Rubicon Consulting
When it comes to FinOp and financial consulting firm services in New York and San Francisco, there's no organization more dedicated than Rubicon Consulting Group. They have a profound knowledge base working with the FINRA and the SEC. Years of experience providing financial reporting in accordance with regulatory rules and requirements has allowed these financial analysts to consistently and reliably meet clients' FINRA requests.
Contact Rubicon Consulting
For more information about Rubicon Consulting Group, Edward Smith, San Francisco FinOp services, New York financial consulting, broker/dealer compliance, regulations, FINRA and the SEC, or for answers to general questions, please call the office: (415) 246-7502 or visit the company's website.
press release writer · proofreading