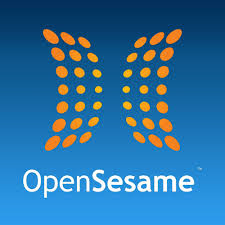 Los Angeles,CA (PRWEB) February 19, 2015
Vubiz is excited to announce their partnership in Open Sesame's new PLUS Program. OpenSesame Plus is a collection of more than 3,000 hand-picked elearning courses from twelve award winning providers.
President Jim Rapino said the arrangement is very popular: "We're proud to be one of the twelve award winning elearning providers selected to provide quality elearning content for OpenSesame Plus users".
OpenSesame Plus covers the most popular training topics like business skills, compliance, desktop and IT courses. The new revolutionary program means that for one low price, subscribers get unlimited access to every course in the OpenSesame Plus library. The diverse course catalog and simple subscription model provide flexibility for companies looking to provide quality, up-to-date training within their budget. All OpenSesame courses can easily integrate within any Learning Management System (LMS) or are available directly from the site for easy access.
About Vubiz
Vubiz is an award-winning elearning company with unbeatable pricing, quality online courses and outstanding customer service. Vubiz has recently won multiple awards from Brandon Hall and Elearning Media for Best of Compliance Elearning.