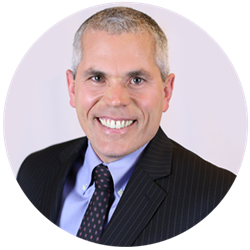 Chicago, IL (PRWEB) February 20, 2015
American Homeowner Preservation ("AHP") Founder and CEO Jorge Newbery will moderate the real estate crowdfunding panel at the NYC Angel and VC Conference on February 25 in New York City. The event is being produced by The Soho Loft Media Group and will gather industry leading angel and VC investors to share their insights. David Drake, Chairman of The Soho Loft, will moderate the one-day event.
The Real Estate Crowdfunding panel will also feature William Skelley of iFunding and Bruce H. Lipnick of Asset Alliance. Other speakers include David J. Sorin of McCarter English, Scott Purcell of FundAmerica, Joshua B. Siegel of Georgetown Angels, Bradley C. Harrison of Scout Ventures, Mark Thompson of Partnership Fund for NYC, and Alex Iskold of Techstars. The event will also include a pitch workshop, providing an opportunity for entrepreneurs to hone a clear and concise two minute elevator pitch.
Newbery brings more than 20 years of real estate experience to the conference as well his insights from operating AHP, which crowdfunds the purchase of pools of distressed mortgages. Once AHP acquires distressed mortgage pools, struggling homeowners are offered sustainable solutions to stay in their homes.
"Prosper and Lending Club have proven a model in which billions of dollars in capital can be raised online from both everyday citizens and institutions," Newbery said. "Whether raising capital for nonperforming mortgages or a Manhattan high rise, the transparency and efficiency of online crowdfunding provide significant advantages."
The NYC Angel and VC Conference will be held at The Players Club in New York, City. The Players Club was built in 1847 and is a National Historic Landmark.
American Homeowner Preservation is a socially responsible investment fund manager which empowers accredited investors to purchase equity in pools of distressed mortgages and earn returns of 9-12%. For further information or inquiries please visit https://ahpinvest.com or call 800-555-1055. *Past performance is not indicative of future results.