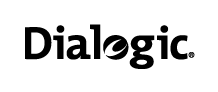 "Acquiring NS-Technologies means Dialogic's PowerMedia™ XMS customers can confidently deploy software media servers in large scale environments. NS-Technologies is a leader in media server scalability and in fact co-authored the IETF MRB spec RFC 6917."
Parsippany, N.J. (PRWEB) February 23, 2015
Dialogic, a global networking software and infrastructure solution provider, today announced that it has acquired NS-Technologies, a leading provider of a standards-based, software-based Media Resource Broker (MRB) and Software Load Balancer. The IP Multimedia Subsystem (IMS) specification outlines a media server which is referred to as a Media Resource Function (MRF). The MRF outlines an MRB, which enables much higher scalability of the MRF because it controls multiple MRFs and Application Servers at once.
"Acquiring NS-Technologies means Dialogic's PowerMedia™ XMS customers can confidently deploy software media servers in large scale environments. NS-Technologies is a leader in media server scalability and in fact co-authored the IETF MRB spec RFC 6917," said Kevin Cook, president and CEO of Dialogic. "Dialogic has an exciting and evolving IMS portfolio, with PowerMedia XMS as our MRF, the ControlSwitch™ system as our MGCF and Bordernet™ Helix as our Diameter Signaling Controller. We are dedicated to moving our IMS portfolio to NFV environments and we know highly elastic scalability is required in NFV and cloud-based environments."
"I have been following Dialogic for years and they have been resolute in their position as a software-based media server vendor," said Diane Myers, principal analyst at Infonetics Research, part of IHS Inc. (NYSE: IHS). "This acquisition supports Dialogic's long-term vision as a software vendor and enables them to offer highly scalable software-based media processing."
"Dialogic has been at the forefront of software-based media servers since the early 2000s. Performance and scalability have continued to improve; however, as software-based media servers enter the IMS realm, performance in the tens of thousands of sessions is required. The MRB has already been deployed and is running with PowerMedia XMS in a Tier 1 European customer in a mission-critical conferencing environment," said Jim Machi, senior vice president of product management and marketing at Dialogic. "Now we can offer highly scalable and reliable software-based media processing, because the MRB can also control multiple media servers, which could be in different locations. PowerMedia XMS will also have the fail-over and reliability required in an IMS network. Integrating PowerMedia XMS with the NS-Technologies MRB enables PowerMedia XMS to have the performance and reliability of hardware-based media servers and MRFs, at a much more economical price."
For more information about the Dialogic product suite, contact our sales team at sales@dialogic.com.
About Dialogic
Dialogic, the Network Fuel® company, inspires the world's leading service providers and application developers to elevate the performance of media-rich communications across the most advanced networks. Forty-eight of the world's top 50 mobile operators and nearly 3,000 application developers rely on Dialogic to redefine the possible and exceed user expectations. Follow us on Twitter @Dialogic.
Dialogic, Network Fuel, PowerMedia, ControlSwitch, and BorderNet are registered trademarks or trademarks of Dialogic Corporation and its affiliates or subsidiaries ("Dialogic"). Other names of actual companies and products mentioned herein are the trademarks of their respective owners.
For more information on Dialogic and communications solutions energized by our technology, visit http://www.dialogic.com and our social media newsroom for the latest news, videos and blog posts.
About Neo Silurian Technologies Ltd. (NS-Technologies)
Acquired through a Dialogic subsidiary in the UK, Neo Silurian Technologies Ltd. was incorporated in England and Wales in February 2009 as a private company actively engaged in telecommunications activities.