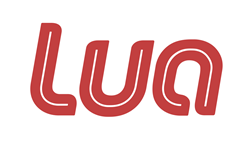 New York City, New York (PRWEB) March 02, 2015
Lua, the mobile-first, enterprise communication solution, today announced that it has integrated with Citrix ShareFile, the secure enterprise file sync and sharing service. This integration allows users to quickly connect their ShareFile accounts to Lua and instantly begin sharing and discussing files with colleagues on mobile and on the Web.
Lua users will be able to take full advantage of ShareFile and its connections to additional file systems for direct mobile access to even more work-related files. Key features include:

Attach any type of file from ShareFile to a Lua message in seconds.
Discuss attachments through secure real-time messaging and group calling.
Instantly preview attached images and PDFs within conversations.
Immediately access previous attachments in a dedicated file repository.
See who has viewed attachments in real-time through Lua's accountability feature, ReadReports.
"Employees on the go often feel disconnected because they don't have the right files on hand and the right context in conversations. By allowing workers to attach files from cloud services like ShareFile to their mobile messages, we make it extremely easy for workers to share the right files with their colleagues, and to discuss them from wherever they are," said Michael DeFranco, CEO and Founder of Lua. "This integration is particularly exciting because of the strong standing ShareFile and Citrix have among highly-regulated industries. It underscores our own focus on the needs of enterprises and, in particular, information security."
"ShareFile delivers industry-tailored features and services that help professionals collaborate while complying with industry regulations," said Bill Carovano, Senior Product Line Director, Citrix. "With ShareFile and Lua, it's now even easier to share and discuss documents in real time, and securely conduct business from anywhere."
ShareFile is the latest in a series of enterprise integrations that Lua has made to increase the effectiveness of communication within an organization. Lua had most recently announced an integration with Microsoft Active Directory.
About Lua
Founded in 2010 in New York City, Lua is the mobile-first communications solution for high-performance organizations. Lua offers an intuitive and cross-platform solution that includes a centralized corporate directory, a powerful messaging and calling system, unlimited file attachment storage and accountability across a team through essential ReadReport tracking and analysis.
Backed by investors including Abundance Partners, IA Ventures, Strauss Zelnick, Aaron Stone and John Maloney, Lua delivers a powerful, enterprise-grade coordination solution to teams across client services, mobile sales and events management, driving speed of action through easy, always-on communication. Lua also provides government-grade protection as a trusted vendor for the Department of Defense.
For more information, please visit: https://getlua.com/
Citrix, Citrix ShareFile and ShareFile are trademarks or registered trademarks of Citrix Systems, Inc. and/or one or more of its subsidiaries, and may be registered in the U.S. Patent and Trademark Office and in other countries.