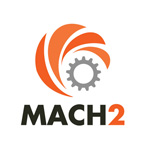 The Mach2 tool helps manufacturers meet mandated requirements and exceed OEM expectations of vendors
WATERFORD, Mich. (PRWEB) February 25, 2015
Kors Engineering, a premier service provider for manufacturing and industrial organizations, today announced the launch of Mach2, a technology solution for manufacturers seeking to improve accuracy of machine performance data, production and quality. Mach2 can help plant operations and help manufacturers achieve compliance with original equipment manufacturers' (OEM) minimum process requirements (MPR).
Mach2 replaces Kors Engineering's PleXML tool which has been deployed in nearly 70 manufacturing facilities using the Plex cloud ERP solution. The Mach2 tool integrates with all open architecture ERP and MES solutions.
Manufacturers have a critical need to meet specified production requirements to become a qualified contributor to OEM supply chains. Requirements include meeting or exceeding milestones for quality standards; lean manufacturing; production control; material control; and transportation as well as a need for an accurate labeling process to comply with line-side mandates.
Automotive OEM's are raising the bar when it comes to MPR for tier suppliers to the automotive supply chain. Automating manufacturing processes through PLC integration eliminates operator intervention and reduces the potential for inaccurate reporting. Improved production processes enable a more robust traceability function that reduces costs and saves time in the event of a product recall.
"Kors Engineering has been a pioneer in PLC integration for manufacturers, particularly in supporting contributors to the global automotive supply chain," said Tony Kaczmarek, president of Kors Engineering. "Manufacturers must meet MPR standards in order to thrive as a parts provider to automotive OEMs. The Mach2 tool helps manufacturers meet mandated requirements and exceed OEM expectations of vendors."
Kors Engineering's mission is to provide services that create customer value through greater operator and equipment efficiency.
About Kors Engineering
Kors Engineering is a premier systems integrator and automation and controls provider for manufacturers and other industrial facilities. Kors Engineering delivers quantifiable results in cost reductions, time savings and process efficiencies. For 35 years, Kors Engineering has executed projects to improve systems and business processes on the shop floor and throughout the entire enterprise. For more information, visit http://www.korsengineering.com.