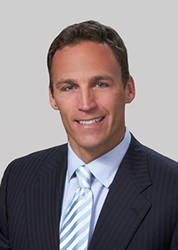 With Allegis, I will have a unique and powerful opportunity to quickly leverage my relationships with, and respect for, today's corporate HR leaders.
New York, NY (PRWEB) February 24, 2015
Allegis Partners (AP), a global executive search firm, today announced Michael Bergen has joined the company as Managing Partner and Global Practice Leader of its Human Resources practice.
"We are thrilled to have Mike leading Allegis Partners' Human Resources practice, because his experience in partnering with CHRO's, Heads of Talent Management, Talent Acquisition and other senior HR executives is a perfect fit for our mission to be the chosen search provider for this influential corporate community," said Simon Robinson, President of Allegis Partners. "We look forward to leveraging Mike's expertise in successfully building the executive teams that have led some of the world's largest and most complex human resource departments. We also believe Mike's presence can provide an important connection between HR leaders and the myriad human capital planning and talent acquisition solutions available through the family of operating companies that are affiliated with Allegis Partners under the Allegis Group, Inc. umbrella."
Mr. Bergen brings to Allegis Partners experience as a human resources leader at a number of premiere global companies as well as more than fifteen years worth of executive search experience placing executives and professionals across all industries, geographies and functional areas of expertise within the human resources profession. Prior to his current position, Mike was Senior Client Partner in the Human Resources Practice of Korn Ferry as well as a contributing Senior Client Partner in that firm's Global Sports Practice. Prior to his role with Korn Ferry, Mike founded the Bergen Briller Group, an executive search and talent-consulting firm which he led for more than twelve years, establishing the firm as a premiere brand in human resources executive search.
With an emphasis on building a consultative relationship with each of his clients, as well as a focus on conducting thorough evaluative assessments to identify and inventory premier talent at all levels in the HR marketplace, Mr. Bergen has been able to build long-term partnerships with premier HR organizations and leaders.
"I'm delighted to have the opportunity to build this HR Talent practice at Allegis Partners," said Mr. Bergen. "With Allegis, I will have a unique and powerful opportunity to quickly leverage my relationships with, and respect for, today's corporate HR leaders. Their needs, challenges, goals and objectives will directly drive how our HR Practice creates and customizes our approach to the assessment and search process. A smaller, more nimble boutique search firm that is supported by a $10 billion global recruiting organization brings many obvious benefits to my clients and candidates. It's a win-win for all involved."
Having been an HR professional at three major corporations prior to founding Bergen Briller Group and leading an HR team at Korn Ferry, Mr. Bergen knows firsthand the needs of his clients. As the Vice President, Human Resources at Cigna he led corporate talent and succession initiatives. As a Vice President, Human Resources in Citigroup's Global Consumer Business, he managed Human Resources, Leadership Staffing and Development for the marketing function globally. There, he co-led the creation and staffing of a world-class consumer marketing organization. Mr. Bergen also developed and managed the comprehensive assessment and succession planning process for over 2,000 staff and line marketing professionals worldwide.
Mr. Bergen began his HR career at GE where he was a participant in the renowned Human Resources Management Development Program and held a series of human resources functional and generalist roles in manufacturing and service businesses.
Mr. Bergen can be reached at (212) 377-3651 and mbergen(at)allegis-partners(dot)com.
About Allegis Partners
Allegis Partners is a premier executive search firm that provides professional services specializing in three sectors—Financial Services, Life Sciences & Healthcare, and Technology—and three functional areas of placement—Human Resources (e.g., CHRO), Technology (e.g., CIO), and Finance (e.g., CFO)—in addition to other specialties relevant to expertise and geography. Allegis Partners goes to the global market with a boutique approach matching deep skill, knowledge and capability, supported by the resources and personnel of its parent company—Allegis Group—one of the top-rated global human capital organizations, providing clients the undivided attention they deserve. To learn more about Allegis Partners, visit http://www.allegis-partners.com.