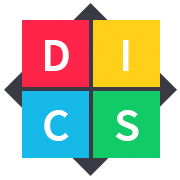 The Sporting Edge Athlete Personality Report and the Sporting Edge Sport Coach Personality Report both use DISC theories of behavioral analysis as their foundation, and are each available now at peoplekeys.com.
Boardman, OH (PRWEB) February 27, 2015
Coaches and athletes know it takes more than practice to make a winning team. Teamwork, leadership, determination, and communication are all also essential components of athletic success. Even players at the top of their game can't win if they aren't able to master the interpersonal elements of the game, and sometimes they need help tapping into the drive, focus, and adaptability that are the key to victory.
Coaches and players that want to be a part of the best team possible have a set of new tools at their disposal to ensure their success. PeopleKeys today announced that they have launched The Sporting Edge: Athlete's Personality Report and the Sporting Edge: Coaching Report on peoplekeys.com. Each report provides personality-based strategies for creating the best athletic team possible, powered by DISC theories of human behavior.
The Sporting Edge Reports begin with a brief personality test. From there, a detailed personality style report is generated that offers specific suggestions for coaches and athletes looking to boost performance and strengthen their teams. With the Sporting Edge: Athlete's Personality Report, athletes receive a comprehensive overview of their personality style and how it affects the dynamics of their interaction with their teammates. Other information included in The Sporting Edge: Athlete's Personality Report includes:

Predictions on how an individual will interact and fit in with their teammates
Situations where the athlete will be most successful
Circumstances in which the athlete will struggle
Areas for personal growth
Communication tips
Conflict resolution strategies
How to become more motivated
PeopleKeys Director of Operations Ashley Kulkin said, "The Athlete's Personality Report is a great help for individual athletes. It gives a complete picture of an athlete, pointing out personality traits and patterns of behavior that even they themselves might not have recognized before. It helps players recognize how their personality type affects their performance. This can mean anything from understanding conflicts with other players, to tapping into motivation and leadership potential. The winning strategies are all there, all tailored to the specific personality type of the individual athlete. It's a personality snapshot, and an instruction manual for how to take who you are—what makes you tick—and funnel it into winning games."
"Coaches can use the Athlete's Personality Report as a diagnostic and recruiting tool as well." Kulkin continued. "Coaches often have a large pool of talent to choose from. Where do they start? They might be looking at a dozen players. On paper, they're all good. But what kind of good? There are factors other than athletic talent that can be used to help make smart recruiting decisions. Who will do well under pressure? Who will rise to challenges? Who will fit in with existing personalities on the team? The Athlete's Personality Report is designed to help with those kinds of decisions. Everything from what players to put on the team, to how to assemble a coaching staff that have the right natural instincts for the team."
The second of the two Sporting Edge Reports, The Sporting Edge: Coaching Report, is written specifically to help coaches better understand their own personality and coaching style, and to help them understand the styles of their assistant coaches and staff. When coaches use the Coaching Report to better understand their own personalities, they can more easily adapt their coaching to the style of each athlete on the team. The report points out new ways coaches can improve their communication with their players, and how a "one size fits all" approach to coaching can, in some cases, be counterproductive.
Kulkin clarified, "The Coaching Report shows coaches how to motivate, how to be a leader, and how to adapt their coaching style to meet the needs of their team. Different personality types have different needs, different triggers. What works for one personality type might cause another player to shut down completely. Imagine, for example, that you're on a team where the coach angrily throws a chair onto the court in order to motivate you. Is that something that's going to push you to do better, or would it have you thinking about a lawsuit? Not all coaching techniques work for all players. It's good coaching practice to be mindful of the fact that you have to adjust your approach to suit the personality of the player you're working with."
The Sporting Edge: Coaching Report covers these techniques, as well as:
How to develop a leadership style that works for the specific mix of personalities on your team
How to motivate yourself and others
How to identify what each individual player needs to be able to succeed
How to reduce conflict between team members
How to encourage better communication between players
PeopleKeys has specialized in DISC strategies for self-improvement for over 30 years. The company has created a wide range of DISC training and self-improvement tools for fields ranging from medicine, real estate, business, ministry, and academia. The Sporting Edge Reports are the cornerstone of a new initiative targeting athletic directors and players, and mark the company's entry into the field of athletic performance profiling. For more information on Sporting Edge: Coaching Report or the Sporting Edge: Athlete's Personality Report, visit peoplekeys.com.
About PeopleKeys
PeopleKeys has been providing tools to measure the connection between personality and human behavior for over 30 years. PeopleKeys believes that an understanding of human behavior can be used to create effective leaders, build strong teams, improve relationships, achieve personal goals, and resolve conflict. Their DISC personality tests and behavioral analysis tools have been translated into over a dozen different languages, and are sold around the world. For more information about PeopleKeys and their DISC solutions, please contact Marketing Manager Kaitlyn Miller at 330-599-5580 x113.