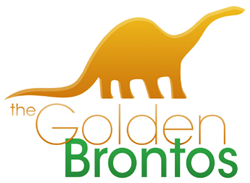 Durham, NC (PRWEB) February 24, 2015
Bronto Software, the leading marketing platform for commerce, today revealed the finalists for the 2015 Golden Bronto Awards. The annual awards recognize the best commerce marketing programs from organizations worldwide, as well as the marketers who successfully executed the winning campaigns.
"We received a great number of compelling entries from our customers that all merit recognition," said Joe Colopy, CEO of Bronto Software. "I am in awe of their excellent work and grateful to our judges for their help in selecting the finalists from such an impressive pool of applicants."
Bronto enlisted an elite panel of judges, hailing from Silicon Valley to the East Coast, to review the entries. Using their expertise in email marketing, creative content, marketing analytics and commerce, the judges evaluated each entry and scored it based on the campaign's objectives, the level of integration used, its creativity, and the overarching results.
Embodying the best of the best, the 2015 Golden Bronto Awards finalists include:
Marketing Program of the Year Award

Baesman Group, Inc. for Stanley Steemer International, Inc., Carlyn Smith
Bonobos, Inc., Joshua Goodman
Fracture, Inc., Herb Jones
NotOnTheHighStreet.com, Antony Lea
The Annie Selke Companies, Janet Latuga
Most Successful Campaign Award

Bonobos, Inc., Andrew Cooper
Envelopes.com, Whitney Grekin
Le Site for Keurig® Canada, Inc., Fabiana Pereira
Lighting New York, Ashley Troup
Best Abandoned Cart Campaign Award

Hanky Panky, Lisa Dominish
Pentair Aquatic Eco-Systems, Sean Phaler
VapeWorld.com, Joey Morris
Best Integration Success Award

CPAP.com, Ashley Thompson
Envelopes.com, Whitney Grekin
NotOnTheHighStreet.com, Antony Lea
Strawberry Hill Povitica Company, Marc O'Leary
Overachiever Award

John Hertzberg, Boot Barn
Jimmy Austin, Carolina Biological Supply Company
Atticus Wright, Design the Space
Mark McKnight, Rock/Creek Outfitters
The winners will be announced on Tuesday, March 3, during the 2015 Bronto Summit in Miami. Featuring keynote presentations from best-selling marketing author Seth Godin, Alexis Maybank of Gilt, Lisa Butler from eBay Enterprise, Demandware's Elana Anderson, and Scot Wingo of ChannelAdvisor, the Summit will focus on Commerce Marketing, current best practices and future direction. To register, please visit: http://brontosummit.com/register.
About Bronto Software
Bronto Software provides a cloud-based marketing platform for organizations to drive revenue through their email, mobile and social campaigns. Bronto is the number one ranked email marketing provider to the Internet Retailer Top 1000, with a client roster of leading brands worldwide, including Armani Exchange, Timex, JustFab, Samsonite and Boot Barn. The Bronto Marketing Platform is deeply integrated with commerce platforms, including Magento, Demandware, MarketLive and NetSuite. The company is headquartered in Durham, NC, with additional offices in London, Sydney and New York. For more information, visit http://bronto.com.