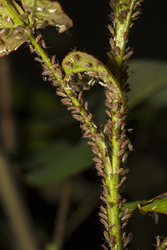 With the weather warming up earlier than expected, it is important that homeowners are taking the correct preventative measures in protecting their properties against these unwanted pests that will be coming out in full force.
Kennewick, WA (PRWEB) February 26, 2015
As the weather begins to warm up, it is important for homeowners to begin thinking about taking preventative measures with their property to protect against unwanted pests.
Experiencing a mild winter is a great advantage to pests that surround your property as they are more apt to survive through the shorter cold winter months. Typically during a cold winter season, most of the insects that are overwintering will be eradicated before the weather begins to warm. However, with a mild winter, not only will their survival rate increase, but also the amount of insect activity once the warmer weather arrives will increase.
The best way to manage these pests is through preventative measures. Senske recommends that homeowners should start sooner than later in taking steps to treat these pests as soon as possible to give homeowners a head start in protecting their property against potential damages to their lawns, trees, as well as invasion into their homes. Find out more by contacting Senske Services at (877) 944-4007.
About Senske Services:
Senske Services, Inc. is a leading lawn, tree and pest control service provider that is locally owned and operated, with its corporate office based in Kennewick, Washington. It has been a trusted source of lawn, tree and pest control services since 1947 and has offices across Eastern Washington, Idaho, and Utah, as well as pest control in Las Vegas, Nevada. To see what Senske Services can do for you, visit http://www.senske.com.