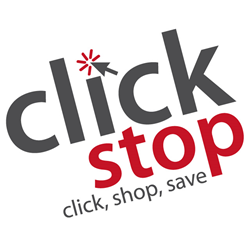 Urbana, IA (PRWEB) February 26, 2015
Urbana-based Clickstop has recently expanded its workforce with 12 new employees.
Eleven new team members have joined the company's flagship brand, USCargoControl.com in the areas of marketing, sales, and manufacturing.
The Marketing team welcomed Alan McKay and Katie Linder. McKay will assist in the improvement and maintenance of the back end of the e-commerce website. Linder will be working in video production, content writing, and public relations for the growing brand.
Lacy Curtis and Jim Midcalf joined the Sales Team to field hundreds of calls each week from the company's growing customer base and improve their shopping experience at US Cargo Control.
Austin Hills, Abbie Woodburn, Jennifer Rapp, Karen Peters, Nate Merrifield, Tami Bervid, and Tessa Scadden, have joined the Manufacturing team. As Manufacturing Associates, these new employees will sew and assemble ratchet straps, cargo nets, and other custom tie down products.
The Clickstop IT team has also welcomed Keith Schaffer to assist in the improvement and integration of Clickstop's technology systems.
Clickstop expects to continue hiring for various positions throughout the company in 2015.
###
About Clickstop, Inc.
Clickstop is the parent company of a suite of online retail stores based in Urbana, Iowa. Its focus on great workplace culture has landed the company multiple work environment-focused awards including two first place achievements as the Coolest Place to Work. Clickstop web properties serve diverse markets that include the moving and cargo control industry, energy efficient insulation products, and home organizing solutions. For more information visit Clickstop.com.
About US Cargo Control
US Cargo Control is a leader in cargo control industry, specializing in lifting slings, cargo control, rigging equipment and moving supplies. Focused on offering quality products, timely delivery, and outstanding service, customers can shop the company's entire line of products on USCargoControl.com.