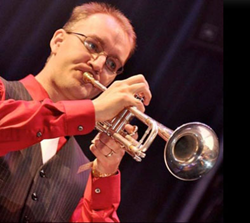 Green's hands-on Agile/Scrum training and coaching was a major factor enabling Adobe product teams to make the critical business transition to the subscription-based service Creative Cloud.
Denver, CO (PRWEB) February 26, 2015
Agile For All announced today that after more than 13 years at Adobe Systems, Peter Green will be joining their Agile training and coaching group effective March 16, 2015.
Green led a grass roots Agile transformation at Adobe from 2005 to 2015, starting with his own team, Adobe Audition. His influence includes the teams behind such software flagships as Photoshop, Acrobat, Flash, Dreamweaver and Premiere Pro, as well as dozens of internal IT and platform technology teams and groups like marketing and globalization.
Adobe's successful transition from perpetual desktop products to the cloud was a rare adaptation for a large, established software company. Green's hands-on Agile/Scrum training and coaching was a major factor enabling Adobe product teams to make the critical business transition to the subscription-based service Creative Cloud. His leadership helped lay the groundwork to shift teams from two-year product cycles to frequent delivery of high-quality software and services. As Patrick Seitz wrote in Investor's Business Daily, "In terms of building up its cloud subscriber base, Adobe is hitting it out of the ballpark."
More recently, Green collaborated with Adobe's VP of Creativity Mark Randall to develop the now open-source Adobe KickBox program, described in Fast Company and Forbes.
Regarding the transition to Agile For All, Green reported, "There were two key factors for me in deciding to leave Adobe and join Agile For All. First of all, I've been a big fan of the Agile For All team Bob Hartman, Richard Lawrence, and Peter Saddington for a long time. They constantly strive to improve their own approaches to training and coaching, and to openly share what they learn with the broader Agile community. Secondly, I've been really impressed with the companies that they work with. These companies are trying lots of cool new approaches to running a business that are closely aligned with my own personal perspective — trust people, and let your approach stem from that trust."
The addition of Green bolsters Agile For All's reach to serve the rapidly expanding Agile market among small to medium-sized businesses, along with Agile enterprise scaling in Fortune 500 companies and within the US government. Ticketmaster, Whole Foods Market, and the US Department of Defense are among Agile For All's current clients.
Agile For All Founder "Agile Bob" Hartman said, "After deciding to leave Adobe, Peter obviously had choices for what he could do moving forward. In our conversations with him he made it clear that going with Agile For All felt right to him because Peter shares our desire to change the status quo for ourselves and for our clients. He brings a tremendous amount of knowledge about effectively scaling organizations of all sizes, and is well known as an Agile thought leader — helping the rest of the Agile world learn from his experiences on a regular basis."
In addition to Green, two other noted Agile thought leaders are joining the Agile For All team: Jake Calabrese, formerly of Agility Street, and Henry Dittmer, formerly of Swift Ascent. Calabrese brings his unique expertise as an Organization & Relationship Systems Certified Coach (ORSCC) and as a coach for Agile adoptions beyond software development. Dittmer's experience as an engineer and executive at Bell Labs, Lucent and Avaya strengthens Agile For All's executive training and coaching offerings.
###
Agile For All is a business-to-business Agile training and coaching group based out of Denver, CO. They guide companies through the difficulties and nuances required to embrace Agile effectively and produce one-of-kind transformation. Agile For All represents some of the top Scrum Alliance Certified Scrum Coaches and Trainers in the world. The company annually hosts the Humanizing Work Conference exclusively for alumni and is actively involved with Mile High Agile.
Agile and Scrum are iterative approaches to planning and guiding innovative business project processes that originated in software development.