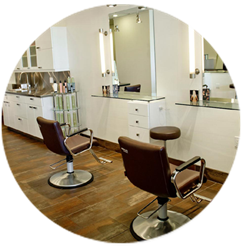 Surge in cases of head lice in Miami
Miami, FL (PRWEB) February 27, 2015
If there is one thing that drives parents into a frenzy, it's the mere suggestion of a head lice outbreak at their child's school. While head lice are not particularly dangerous, getting rid of this persistent parasite is nothing short of a nightmare for many parents as they see the bugs passed back and forth among their children, or within their child's classroom. Just when they think the problem is under control, one of the kids starts scratching again.
Local lice removal company, Lice Troopers, reports that cases of head lice within the Miami-Dade area are indeed on the rise. Naturally parents are frantic to find out how they can either avoid it altogether or get rid of it quickly and effectively if their children have already been affected.
According to Lice Troopers owner and operator Arie Harel, there's no need to panic, but there are some steps parents can take to deal with the problem: "Parents will often run to the drug store for a pesticide treatment. The problem is, these are highly toxic and rarely effective; in some cases, they can even make the bugs stronger and more resistant. The best approach is always the all-natural one: nitpicking. When a child is treated with our chemical free approach, they walk away with a lice free guarantee. No more bugs. And the problem is over in about an hour. It's fast, it's simple, it's safe."
If parents suspect one or more of their children may have been exposed to lice, the next step is a screening to confirm it. Parents can come to one of two Lice Troopers locations in southern Florida, 2100 Ponce de Leon Blvd, Coral Gables, Florida, 33134 or 1005 Kane Concourse, Suite 212, Bay Harbour Islands, FL 33154. Or parents can schedule a house call and let the professionals come to them.
Lice Troopers is the all-natural, guaranteed Head Lice Removal Service™ that manually removes the head louse parasite safely and discreetly in child-friendly lice salon settings, or other chosen location. Providing safe solutions for frantic families, the Lice Troopers team has successfully treated thousands of families nationwide, with services widely recommended by pediatricians and reimbursed by many major health insurance carriers, flexible spending accounts and health savings accounts.
For more information, contact:
Jennie Harel, President
licetroopers(at)gmail(dot)com
800.403.5423