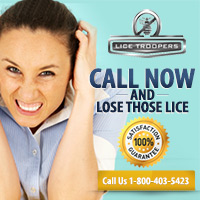 There has been a recent call for lice screenings at local Miami schools.
Miami, FL (PRWEB) February 27, 2015
With cases of head lice on the increase in the Miami Dade area, concerned parents look to school administrations to help prevent the spread of head lice with regular head lice screenings. Though head lice is a common parasite that passes easily among children and teens, getting rid of it is a nuisance, causing parents and teachers significant distress.
The answer may be found in performing regular lice screenings at the school. This would allow parents and teachers to immediately discover who is suffering an infestation, so that the problem can be contained, and effective treatment obtained immediately.
While an infestation is often associated with a persistent itchy scalp due to the welts left by the lice biting into the scalp, as well as the sensation of crawling on the head, these symptoms may take several weeks to appear and may not manifest at all. All the while, the individual is potentially spreading head lice to others without realizing it.
According to Lice Troopers owner and operator, Arie Harel: "Our partnerships with local schools are part of our commitment to the community. By having a systematic approach to school-wide screenings, as well as a follow up plan for safe, all-natural, removal treatment, we help guarantee that if there is a head lice outbreak, it is quickly contained and eradicated."
If lice are discovered, parents then have the option of visiting one of the Lice Troopers treatment centers in the Miami area: 1005 Kane Concourse, Suite 212, Bay Harbour Islands, FL 33154, or their newest center in Coral Gables located at 2100 Ponce de Leon Blvd, Coral Gables, Florida, 33134. Lice Troopers also provides head lice removal treatment by house call.
Lice Troopers is the all-natural, guaranteed Head Lice Removal Service™ that manually removes the head louse parasite safely and discreetly in child-friendly salon settings, or other chosen location. Providing safe solutions for frantic families, the Lice Troopers team has successfully treated thousands of families nationwide, with services widely recommended by pediatricians and reimbursed by many major health insurance carriers, flexible spending accounts and health savings accounts.
For more information, contact:
Jennie Harel, President
licetroopers(at)gmail(dot)com
800.403.5423