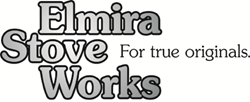 "We're looking ahead, not back," said Brian Hendrick, "2015 is going to be an exciting year, and the first of many more great years to come."
Elmira, Ontario (PRWEB) February 27, 2015
Based in Elmira, Ontario, Elmira Stove Works stands as Canada's only remaining kitchen appliance manufacturer. Celebrating 40 years in the business this year, the company has no plans to disappear, move or slow down.
When asked about the company's 40 year anniversary, founder and CEO Tom Hendrick said, "It's been quite a run. There have been some bumps in the road, but, by looking ahead and continually adapting, we've been able to not only survive, but thrive." The ability to thrive over time is rooted in the company's focus on product quality and innovation, maintaining a steadfast loyalty to its dealer network, and sticking to what it does best.
A few recent changes that will lead the company for the next decade include Brian Hendrick, Tom Hendrick's son, assuming the role of President; and Tony Dowling as the vice president of sales and marketing. Tom Hendrick will stay very much involved as the CEO. "We're looking ahead, not back," said Brian Hendrick. "We have some exciting new products in the works, and we're continually working on new programs and promotions to assist our dealers in keeping our products front-of-mind with the consumer. 2015 is going to be an exciting year, and the first of many more great years to come."
To celebrate 40 years of success, Elmira Stove Works is holding a sweepstakes in the United States and Canada. The Northstar Fab Forty Fridge sweepstakes presents the opportunity for one person in each country to win a Northstar Model 1949 11-cubic foot retro refrigerator. The contest will run from March 15 through September 30.
Elmira got its start with local Mennonites coming into Tom Hendrick's hardware store looking for parts for wood-burning stoves. Recognizing a niche market, in 1975 Hendrick decided to begin making stoves himself. He acquired the rights and tooling for the Findlay Oval cookstove, and began manufacturing in a chicken barn on the outskirts of Elmira. He made 25 stoves in the first year, then 200 the following year. The popularity of the stoves grew, and consumers soon began to ask for similar styling in gas and electric models.
These adaptations, and an expanded line of wood heating stoves, multiplied the product line. By 1986, the company was selling throughout Canada and the United States. Fireplace shops, appliance stores and emporiums across the continent were an enthusiastic dealer network for Elmira's growing offering.
In keeping with the styling of the first cookstoves made by Tom Hendrick, Elmira's 1850s Antique line now includes refrigerators, wall ovens, microwaves, and dishwasher panels. The Antique line is offered in rich, traditional colors, including Black, Bisque, White, Cayenne Pepper Red, and Liberty Blue. One of the flagships of the Antique line is the high-efficiency, low-emission Fireview wood-burning cookstove, featuring modern clean-burn technology, a viewing window and optional propane side burners; while maintaining Elmira's signature vintage appeal.
In 2001, Elmira Stove Works began offering 1950s retro Northstar fridges. Over the next fourteen years, the Northstar line expanded to include refrigerators, keg fridges, ranges, range hoods, splashbacks, microwaves, and dishwasher panels. Northstar has become known for its smooth curves and chrome finishes, available in subtle White, Textured Black, Quiksilver, Bisque, Buttercup Yellow, Mint Green, Robins Egg Blue, and Candy Red.
Elmira is constantly upgrading the styling and performance of its products, yet the company remains committed to maintaining the authenticity and craftsmanship that sets them apart.
With the success of his inspiring ideas for kitchen appliances, founder Tom Hendrick was inducted into the National Kitchen & Bath Association Hall of Fame in 2011 as one of the industry's leading innovators. It may seem like an unusual business plan – recreate from the past, with an eye to the future – but it's a plan that has kept for Elmira Stove Works cooking for four decades.
For more information about Elmira Stove Works, visit http://www.elmirastoveworks.com.
About Elmira Stove Works:
Elmira Stove Works has been manufacturing vintage-styled ranges since 1975, and offers full lines of "circa-1850" and retro 1950s appliances, including ranges, refrigerators, microwaves, wall ovens, range hoods and wood-burning cookstoves. Elmira appliances are sold through dealers across North America. Elmira Stove Works is a privately owned company based in Elmira, Ontario, Canada.