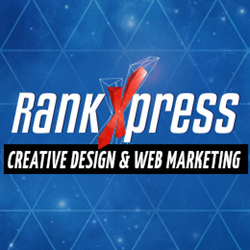 Search engine optimization techniques change frequently due to the algorithm changes that Google, Bing and Yahoo! use to create their website rankings.
Toronto, ON (PRWEB) February 28, 2015
An effective online marketing campaign requires the combination of exceptional design, knowledge of various platforms, the inclusion of social media and the ability to create viral content. This combination is more than a drag-and-drop website, but a culmination of knowledge of search engine optimization and garnering the world's attention with one single click. RankXpress staffs professionals that not only have a thorough understanding of todays' online marketing practices, but also has the experience to share with future clients to help create websites and social media platforms that provide profitable results.
Starting with a client's website, the experts at RankXpress work to create a trail of marketing tactics that lead internet users worldwide to one particular site. Any online messages used needs to be thought provoking, powerful and action packed in order to convince clients to visit the site and/or make a purchase. The traffic created by RankXpress's team of experts is done with the knowledge and expertise of not only SEO, but also social media platforms that work together to provide results.
Search engine optimization techniques change frequently due to the algorithm changes that Google, Bing and Yahoo! use to create their website rankings. The continually changing protocols require a company that is flexible, knowledgeable and consistently staying educated on the latest procedures being used. The most-up-to-date tools are necessary in order to guarantee success; these tools could change very frequently, requiring an update often in order to remain competitive and in-the-know with today's practices.
Every word placed on the internet plays a role in the value of a website, not just with consumers, but with the algorithm used to rank those websites as well. Mediocre content provides mediocre results, while exceptional content that meets the requirements of the intended audience along with those requirements provided by Google and other major search engines provide exceptional results. These parameters not only apply to home pages and subsequent pages on a site, but also blogs, social media and any other messages pertaining and leading to a company's website. RankXpress uses its expertise in each area to provide not only professionally written content, but content that delivers results from the largest players on the internet – the search engines.
For more information about how RankXpress can help a company use online marketing techniques to increase their exposure, visit them online at http://www.rankxpress.com or call 888-567-4687.
About Rank Xpress:
In business since 2000, RankXpress has helped numerous clients create compelling websites that deliver exceptional results. RankXpress employs a variety of experts, including designers, marketing experts and content specialists to deliver a site or social media platform that elicits results. The work that RankXpress offers has helped to create a family of clients that has been together for many years. Clients have the benefit of the experience and quality of professional staff members with the quaintness of a small business environment.