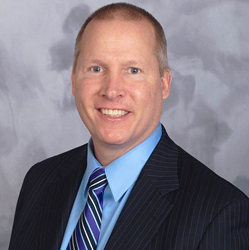 We know that defective road design is a major contributor to pedestrian and traffic fatalities in our state, along with vehicle defects and some drivers' bad behavior
New York, NY (PRWEB) March 04, 2015
Kaplan Lawyers PC, a New York City personal injury law firm, spoke out this week in support of Mayor de Blasio's Vision Zero campaign, which successfully reduced the number of auto accidents in New York over the last year. The attorneys caution, though, that there is still work to be done.
De Blasio's Vision Zero Campaign Proves Effective for NYC Auto Accidents
2014 just became the safest year on record for pedestrians, reducing traffic fatalities by 15 percent over the previous year and bringing pedestrian fatalities down to an all-time low.
John Tucker, the Kaplan firm's Director of Claims Management, says that much of the credit goes to Mayor de Blasio's Vision Zero campaign, which saw more than 50 collision-prone intersections and roadways redesigned throughout New York during the last year.
"We know that defective road design is a major contributor to pedestrian and traffic fatalities in our state, along with vehicle defects and some drivers' bad behavior," Tucker said. "Mayor de Blasio's efforts have helped to tackle one of those three prongs and make it less of a threat to New York's drivers."
Vision Zero Is Just Step One, Says New York City Personal Injury Law Firm
In applauding Vision Zero's achievements, the attorneys at Kaplan Lawyers PC cautioned that New Yorkers shouldn't read too much into the results.
Citing a New York Times report and Streetsblog analysis, Tucker noted that while the fatality rate is technically at an all-time low, the numbers are still within a range that has remained fairly steady since 2007.
"I think we can still do better," Tucker said. "We're pleased that Mayor de Blasio echoed that same sentiment last month when he announced a new wave of Vision Zero projects. We hope the project will continue to shrink the rate of accidents and pedestrian fatalities citywide."
Driver Negligence Still the Leading Cause of NYC Auto Accidents
Driver negligence remains the number-one cause of auto accidents in New York and throughout the United States. Negligence generally includes speeding, texting while driving, distracted driving, highway fatigue, driving under the influence of alcohol or drugs, and other violations of law.
"While we certainly want to do everything we can to reduce the role that defective road design plays in our urban collision rates," Tucker said, "we mustn't lose focus on the enormous and deadly impact that dangerous driving has on the lives of innocent New Yorkers. Kaplan Lawyers PC is dedicated to helping those people and to improving traffic safety throughout our state."
About Kaplan Lawyers PC
Kaplan Lawyers PC is a New York City personal injury law firm that helps victims of personal injury and their families in Bronx, Queens, and Kings Counties, as well as all of New York City. For more information or to get help with a potential claim, call Kaplan Lawyers PC in the City at (212) 563-1900 or on Long Island at (516) 399-2364.