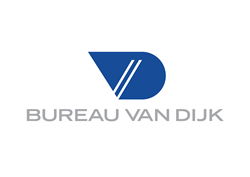 North American M&A value was strong in February, bolstered by a couple of large deals in the healthcare sector.
New York, NY (PRWEB) March 03, 2015
The value of mergers and acquisitions (M&A) targeting North American companies totalled USD 115,078 million in February, up 13 percent from USD 102,199 million in January, and was boosted by some sizeable deals over the four-week period. In a 12-month comparison, value was down 42 percent on USD 199,351 million-worth of M&A activity recorded in February 2014. At 1,027 transactions, volume was lower month-on-month and year-over-year (January 2015: 1,359; February 2014: 1,364).
M&A deal values increased in February in both the US and Canada, from USD 97,105 million to USD 101,185 million in the former, and from USD 5,172 million to USD 13,893 million in the latter.
The month's largest M&A deal was Pfizer buying US-based Hospira in an all-cash deal with an enterprise value of USD 17,000 million to boost the pharmaceutical giant's sales of injectable drugs and expand its biosimilars business. This was followed by another healthcare sector deal: Valeant agreed to acquire gastrointestinal pharmaceuticals maker Salix for USD 14,500 million, including debt.
Lisa Wright, Zephyr director, said: "North American M&A value was strong in February, bolstered by a couple of large deals in the healthcare sector. While private equity activity in the region was weaker this month, this has also been the case in Western and Eastern Europe and it will be interesting to see how investment fares as we head towards the end of the first quarter."
Private equity and venture capital investment targeting North American companies in February fell to its lowest point in the last 12 months under review. There were 285 transactions worth a combined USD 4,885 million over the four weeks, compared to 404 deals worth an aggregate USD 9,228 million. While there were fewer deals in February, the result was further impacted by lower individual transaction values.
This downward trend was evident both in the US and Canada. There were 266 deals worth a collective USD 4,486 million targeting US-based companies in the month under review, down from 371 transactions worth USD 8,070 million in January, while a total of USD 399 million was invested across 19 deals in Canada, compared to USD 1,158 million-worth of investment across 33 transactions the previous month.
For the full M&A Reports from Zephyr, please visit mandaportal.com
About Zephyr
Zephyr is an information solution containing M&A, IPO and venture capital deals and rumors with links to detailed financial company information. Zephyr, published by Bureau van Dijk, covers various deal types including M&A activity, IPOs, joint ventures and private equity deals. The deals on Zephyr are linked to the company financials and peer reports on BvD's product range, which includes Orbis, Amadeus and Fame, for company valuation and benchmarking.
Zephyr contains information on over 1 million deals. Over 85,000 deals are added each year depending on levels of deal activity. Zephyr has no minimum deal value. Zephyr's UK and Singapore researchers speak over 40 languages and use native language and English sources in their deal research. http://www.zephyrdealdata.com
About M&A Portal
The M&A Portal is a resource for anyone interested in M&A Deals intelligence and information. We host M&A news, deal commentary, features and research papers written by experts across the globe.
About Bureau van Dijk
Bureau van Dijk (BvD) is one of the world's leading publishers of electronic business and company information. The company has 32 offices worldwide. BvD is best known for its range of international company information products that combines multiple high-quality data sources with flexible software to allow users to manipulate data for research, marketing intelligence and analysis. Products include Orbis, Amadeus, Bankscope, Isis and Osiris. BvD also publishes the global M&A database, Zephyr. http://www.bvdinfo.com