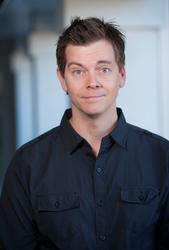 "These scammers are despicable and need to be exposed."
Los Angeles, CA (PRWEB) March 04, 2015
YouTube and HLN personality Jack Vale released his newest video on Monday, March 2nd alerting consumers to a potential scam targeting the elderly online. Like many consumers, Vale had mistyped a common website URL, which lead him to a site claiming to have discovered a massive security threat on his computer. Curious, Vale called the number included, posing as a technically unsavvy elderly couple. The video of Vale's phone call can be viewed here: https://www.youtube.com/watch?v=tjTim5OR3dI
The video focuses on Vale's interaction with a supposed customer service representative, who attempts to charge $399 on his credit card to solve the supposed issue as well as gain access to his computer. By watching the video, Vale hopes others might avoid similar scams across the web.
The Federal Trade Commission estimates that 25 million Americans are victims of consumer fraud each year. Around 57% of these victims are over age 50 and lose a total of $40 billion to telemarketing fraud alone. With new arenas to find prey, the internet has become a hunting ground for seniors unclear about new technology. The FBI offers a primer for seniors to avoid internet fraud at http://www.fbi.gov/scams-safety/fraud/internet_fraud
"If this funny video saves even one elderly couple hundreds of dollars it will be worth it," Vale says, "These scammers are despicable and need to be exposed."
With over 1.2 million subscribers, Jack Vale Films brings family-friendly pranks and scam awareness to his legion of fans. The YouTube personality hopes that his most recent video will be shared with vulnerable seniors across the country.
For more information about Jack Vale, visit https://www.youtube.com/user/jackvalefilms
About Jack Vale:
Jack Vale is a well-known internet personality and star of the new HLN TV show, Jack Vale: Offline. He is married with 5 kids and lives in California. In 2008, he created a small, handheld fart toy and called it "The Pooter." With no money for advertising, he started uploading hidden camera pranks featuring the toy. His YouTube channel has now exceeded 240 million views.