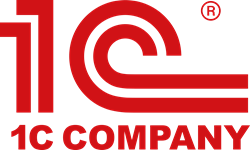 Moscow, Russia (PRWEB) March 06, 2015
Founded in 1993, ABS Group, Inc. operates in the areas of geotechnical engineering materials, environment, applied geology and civil engineering expertise.
In 2012, the company management set a goal of further customer service improvement. Their current enterprise automation tools no longer met the requirements set by their rapidly evolving business, hindering the efficiency of employee efforts. A decision was made to migrate to a modern, more powerful automation tool.
After a thorough study of lab automation solutions provided by various vendors, the company management selected ULIMS Civil Engineering, a software solution based on 1C:Enterprise platform (http://www.1centerprise.com), developed by Valmax Solutions (First BIT Canada Company), Montreal, Canada.
Valmax Solutions was required to solve a set of complex tasks, such as the following:
· Revise and optimize ABS Group business processes
· Organize unified data environment for 9 company offices in various parts of Quebec
· Provide real-time data exchange with the company's mobile labs
· Perform integration with the customer's accounting software
Valmax Solutions specialists successfully resolved all of these tasks.
To ensure smooth introduction of new data environment into ABS Group activity, it was decided to break the process into stages. The company staff started using the new tool in March, 2012. In October, 2013 the system was fully deployed and running.
The following business processes were automated:
· CRM
· Appointment scheduling
· Sample management
· Inventory and equipment management
· Human resources and workload management
· Finances
· Time tracking
· Laboratory administration module
· Alert emails and dashboards
The ULIMS Civil Engineering solution based on 1C:Enterprise platform supports parallel work of 250 users, including mobile users. It uses MS SQL Server DBMS.
The solution deployment resulted in reducing time required for performing specific tasks up to 70%, with number of employee errors reduced by 30%.
Mr. Jean-Philippe Couture , the quality director at ABS Group and the supervisor of the deployment project, commented the project as follows: "I was pleasantly surprised by the professional level of Valmax Solutions (First BIT Canada) specialists involved in the project. Unlike other deployments of enterprise management systems that I supervised, the expert system-wide approach of our partners gave us space for focusing on our tasks and goals instead of fighting technological problems".
Technological deployment parameters
Deployment time: January, 2012–October, 2013
City: Quebec City, Quebec, Canada
1C:Enterprise version: 8.2
Applied solution: ULIMS Civil Engineering (a custom solution)
Run mode: client/server, Windows, thin client, web client, MS SQL
Number of users: 250 (including mobile users)
Business area: civil engineering
About ABS Group, Inc.
The company was founded in 1993. More than 170 highly qualified employees (engineers, geologists, technicians and administrative staff) provide customer services, focusing on each customer individual needs and helping customers to complete their projects. The corporate mission of ABS Group is providing a full set of services in each of its business areas, regardless of work load and contract size.
Website: http://www.groupeabs.com
About Valmax Solutions
Valmax Solutions (since 2012 is a part of First BIT Canada Company) is a software development company founded and located in Montréal, Canada. As an official partner of the 1C Company, Valmax has successfully integrated many projects in different fields: commerce, production, logistics, education and more. The company uses innovative ideas and relies on rich experience in software integration in order to provide best service to the clients. Valmax Solutions policy is in believing that their products help companies to grow and become the best-run businesses.
Website: http://www.valmax.ca
About 1C Company
1C Company was established in 1991, for the purposes of software development, distribution, publishing and support of computer applications and databases for business and home use. 1C Company works with clients through more than 10,000 partners in 600 cities in Russia and Eastern Europe, including 7,000 certified 1C:Franchising companies to provide integration services for the automation of businesses.
The 1C:Enterprise system of programs is used daily by several million users in business and government to automate operations, accounting, finance, HR and management activities. 1C Company provides an array of vertical solutions for manufacturing, distribution and service businesses. With its innovative technological platform, 1C:Enterprise and a range of other applications, 1C Company has achieved wide popularity for its openness, fast modifications and software updates. 1C:Enterprise is a very flexible and scalable platform which meets the needs of companies ranging in size from a single user to hundreds of users. 1C Company is the market leader in enterprise automation in Russia, Ukraine, Kazakhstan and Belarus and is used widely in the global market.
Website: http://www.1c-dn.com