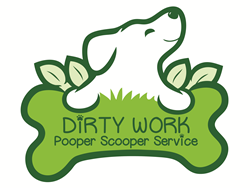 Dog waste accounts for 24 percent of the bacteria that pollutes our urban and suburban waterways.
Atlanta, Georgia (PRWEB) March 09, 2015
While the dog has always been man's best friend, dog waste has posed a threat to man's foot and nose. And now research has proven a more unsettling fact: dog waste is also a significant environmental pollutant.
Studies have found that roughly 40 percent of Americans don't pick up after their dogs' waste. Dog feces accounts for 24 percent of the bacteria that pollutes our urban and suburban waterways. You can help by making sure your dog's waste is picked up 100 percent of the time.
In 1994, the Environmental Protection Agency (EPA) recognized pet waste as a major contributor of Nonpoint Source Pollution (NPS) and as such, the runoff from pet waste will continue to produce harmful effects on our drinking water supply, recreation, fisheries and wildlife unless we all work together in our communities to reduce and prevent this pollution from occurring.
DIRTY WORK Pet Waste Removal Service has been there since 1998 to help any Atlanta area dog owner, park, apartment or multi-family community that may be looking for an affordable solution to keeping their yards or property cleared of dog poop.
To help raise awareness of the hazards of uncleaned pet waste and International Pooper Scooper Week, DIRTY WORK is providing a 10% April discount to new metro-Atlanta residents that sign up for dog waste pickup April 1-7th, 2015.
To learn more about DIRTY WORK's Metro-Atlanta dog waste removal service, Scoop the Poop Campaign and environmental and health risks related to dog feces please visit our website: http://www.CallDirtyWork.com
###
About DIRTY WORK
DIRTY WORK, Atlanta area 'entre-manures' since 1998 charges a small per-cleaning fee for its professional pooper scooper to find, collect dog waste, haul away, and then properly dispose of the pet waste. DIRTY WORK provides its professional pet waste clean-up and removal services, pet station maintenance and supplies for individual yards, parks, and multi-family communities. It's purpose is to take over a dog owner's worst chore, keep properties clean & healthy and to give pet owners more quality time with their pets and families.
To learn more call 404-876-9333 or visit http://www.CallDirtyWork.com