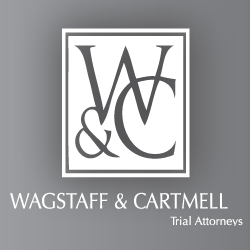 Bakersfield, CA (PRWEB) March 05, 2015
A Bakersfield, Calif. state court jury returned a verdict this morning following a seven-week trial awarding the plaintiff Coleen M. Perry a total of $5.7 million for damages Perry claimed as a result of a TVT-Abbrevo pelvic mesh sling device, manufactured by Ethicon, Inc., a subsidiary of Johnson & Johnson.
Tom Cartmell, a partner at Wagstaff & Cartmell in Kansas City, Mo., was on the trial team for the plaintiff, along with Rich Freese and Tim Goss of Freese & Goss in Dallas, Texas and Pedro "Peter" de la Cerda of Edwards & de la Cerda in Dallas, Texas.
"I respect the jury for finding that the TVT-Abbrevo sling is not the gold standard but rather that it was the cause of complications from which Ms. Perry will never recover," said Cartmell. "Although Ms. Perry will never be the same, I am glad she received some small amount of justice with this verdict."
According to court documents, the TVT-Abbrevo mid-urethral sling device, used to treat urinary incontinence had degraded and eroded in Perry's body, leaving her with pain, painful intercourse and scar tissue even after the device was removed. Also according to court documents, Perry claimed that the device was defectively designed and that Ethicon had failed to properly warn of the dangers and made misrepresentations about the device.
The 12-person jury found in favor of Perry on her design defect and failure to warn claims. The $5.7 million verdict included $700,000 in compensatory damages ($100,000 for past pain and suffering, $500,000 for future pain and suffering and $100,000 for future medical expenses) and $5 million in punitive damages.
Wagstaff & Cartmell, Freese &Goss and Edwards & de la Cerda are involved in thousands of cases pending across the United States involving various pelvic mesh devices that are alleged to have design and warning defects and that have caused serious injuries to thousands of women. Cartmell is a co-lead counsel for the Plaintiffs' Steering Committee in the Ethicon MDL.
Superior Court of the State of California for the County of Kern; Coleen M. Perry, Plaintiff, vs. Hung T. Luu, M.D.; Johnson & Johnson, A New Jersey Corporation; Ethicon, Inc., A New Jersey Corporation; and DOES 1-60, Defendants; Case No.: 1500-Cv-279123 LHB; Assigned to the Honorable Lorna H. Brumfield; Reservation No.: 4676