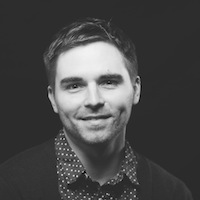 James is passionate about using his expertise to enable others to realize their business goals through data driven decisions
Chicago, IL (PRWEB) March 12, 2015
Lyons Consulting Group (LYONSCG), the premier digital agency helping retailers, branded manufacturers and B2B merchants to realize their eCommerce potential, today announced that James McDonald, Senior Digital Consultant in its Digital Marketing practice, has been named a Rising Star of the Profession by Consulting magazine. McDonald was recognized for excellence in the Retail category.
"It's no surprise that James has been distinguished with this honor," says Richard Lyons, CEO and President of Lyons Consulting Group. "James is customer focused and committed to ensuring the success of his clients. We are very proud to have him on our team."
Consulting magazine's annual Rising Stars of the Profession list honors 35 outstanding consultants in the industry under the age of 35. Award winners will be recognized during a dinner at the W Chicago City Center in Chicago on Thursday, April 16.
At 29 years old, McDonald directs digital analytics activities for the company, aggregating and mining data to guide the formation of digital strategies and optimization efforts, contributing to the successful launch of more than a dozen sites over the past year. Since joining LYONSCG in 2013, he has worked directly with clients to deliver year-over-year increases in overall demand, website visits, and conversion rates. His familiarity with site experience and digital marketing channels prove his value as a strategic constant on projects.
"James is motivated by the challenge of digging deep into a problem or objective and developing a solution that best serves his clients," says Danielle Savin, Director of Digital Marketing and Strategy at LYONSCG. "He is passionate about using his expertise to enable others to realize their business goals through data driven decisions."
McDonald is not the first LYONSCG consultant to be recognized by Consulting magazine. Last year, Consulting named LYONCG's Sarah Griffis a 2014 Rising Star, and the company was named one of 2014's Seven to Watch in their annual Seven Small Jewels issue.
McDonald is featured, along with the other 34 Rising Stars, in Consulting magazine's March 2015 issue, available at http://www.consultingmag.com.