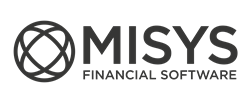 "We are delighted that Cronos have joined the Misys InFusion Partner programme to help us drive our expanding business by developing our partner ecosystem in the UK and Ireland." Brian Gibson, VP Partners and Ecosystem, Misys.
London, UK (PRWEB UK) 9 March 2015
Misys, the leading financial software company, has signed an agreement with Cronos Consultants Group to become a member of the Misys InFusion Partner Programme. Cronos and Misys have been collaborating for many years with Cronos providing consulting, system integration, infrastructure and business process management services alongside Misys solutions exclusively for the financial services industry.
Cronos has developed a number of implementation tools that greatly assist the smooth integration of Misys solutions into the client's existing infrastructure. The two companies work closely together to design and deliver bespoke requirements for installations at buy-side and sell-side clients. Together they have helped clients simplify investment operations to use as few systems as possible by streamlining processes and reducing total cost of ownership.
Steve Lazouras, Cronos Managing Partner, commented: "Like Misys, we understand that implementing a new technology or software solution does not always mean replacing a client's entire suite of products or applications, especially when the existing business is still reliant upon it. Cronos is experienced in the process of integrating legacy systems with new solutions."
Misys Vice President Partners & Ecosystem, Brian Gibson, states: "Cronos specialists have many years of experience in capital markets and investment management and a very deep knowledge of the integration technologies underpinning our products in these markets. We are delighted that Cronos have joined the Misys InFusion Partner programme to help us drive our expanding business by developing our partner ecosystem in the UK and Ireland."

Steve Lazouras
Managing Partner
T: +44 (0)20 3031 6324
E: steve(dot)lazouras(at)cronoscgl(dot)com
http://www.cronoscgl.com
About Misys
Misys is at the forefront of the financial software industry, providing the broadest portfolio of banking, capital markets, investment management and risk solutions available on the market. With more than 2,000 customers in 130 countries our team of domain experts, combined with our partner eco-system, have an unparalleled ability to address industry requirements at both a global and local level. We connect systems, collect data and create intelligent information to drive smarter business decisions. To learn more about how our Fusion software portfolio can deliver a holistic view of your operations, and help you to solve your most complex challenges, please visit http://www.misys.com and follow @MisysFS on Twitter.
About Cronos
Cronos Consultants Group Limited is an independent management consultancy firm that specialises in system implementation and integration, infrastructure services and business process management exclusively for the financial services industry. With unparalleled experience and comprehensive capabilities across capital markets, wealth management and banking, we are at the forefront of the issues facing global market leaders today. We have a unique methodological approach that allows us to address significantly complex problems and our deep industry and functional expertise allows us to consistently provide solutions for our clients on their most challenging issues. We invest significant resources in continually developing a knowledge base that offers unique perspectives to our clients and equips them to face tomorrow's challenges and exploit future opportunities.