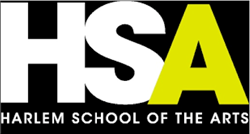 Yvette has been instrumental in the successful turnaround of the Harlem School of the Arts and is leaving our great institution stronger for its next president and future students
New York, NY (PRWEB) March 10, 2015
"Yvette has been instrumental in the successful turnaround of the Harlem School of the Arts and is leaving our great institution stronger for its next president and future students," said Charles J. Hamilton, Jr. Esq., Chairman of the HSA Board of Directors. "Under her leadership, Yvette has not only restored the philanthropic community's faith in our school, she has increased our enrollment and expanded access to the highest quality arts training in New York City."
During her tenure, Campbell has worked with the Board to restore and grow the school's financial endowment; raising over $11 million, including a $6 million leadership gift from legendary musician and philanthropist Herb Alpert – for whom HSA renamed its iconic Harlem home in March 2013.
"The turnaround of the Harlem School of the Arts has been astonishing. The faculty, staff and Board have fulfilled their commitment to restoring a dynamic, fiscally responsible school," said Alpert. "It's beautiful to see how the array of multi-disciplinary classes open doors of opportunity to the students, who are thriving on self-expression, training and performance in the arts. The students come for the arts education but, at HSA, they also get to participate in an exceptional arts community."
"It has been an honor to serve as Harlem School of the Arts' President and CEO during a period of remarkable transition and extraordinary success, not only for this vital institution but also for the vibrant community that it serves," said Campbell. "Along with our devoted staff, I believe in the power of the arts to enrich and transform lives. The opportunity to raise one of New York's premier arts institutions to new, and even greater heights was the honor of a lifetime."
HSA annually serves nearly 4,000 young people from across the greater New York Metro area onsite at HSA's Herb Alpert Center in Harlem, and offsite through its arts education programs in the city's public and charter schools and community centers. Under Campbell's leadership, HSA has increased enrollment by 40% and provided over $1,100,000 in financial aid and scholarships to eligible families.
Campbell and her family are relocating to United Arab Emirates at the end of the summer where she will embark on a new chapter of her career in international arts management.
The Board is currently conducting a national search to replace Campbell.
About Harlem School of the Arts
For nearly a half century, the Harlem School of the Arts has transformed the lives of tens of thousands of young people through world-class training in the arts. HSA's mission empowers young people from under-served communities in Harlem and throughout the city to find and develop the artist and citizen within themselves. HSA's environment teaches discipline, stimulates creativity, builds self-confidence and adds a dimension of beauty to the lives of each student.
HSA stands apart among the premier arts institutions in New York City, as the sole provider of quality arts education in four distinct disciplines—music, dance, theatre and visual arts. HSA boasts an impressive alumni base of Tony-award winning actors, celebrated operatic voices and jazz musicians, visual artists, dancers, and inspired citizens who cite HSA as the platform from which they launched careers in law, business and other professional fields. HSA believes that all children deserve access to a quality arts education, empowering them to become the creative thinkers and innovative leaders of tomorrow. For more information about Harlem School for the Arts, visit http://www.HSAnyc.org.