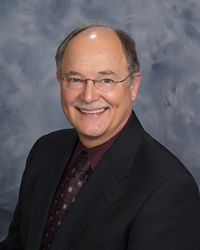 Indianapolis, IN (PRWEB) March 09, 2015
Dr. E. Dale Behner of Dental Care Today, PC is pleased to announce that he is now accepting new patients with receding gums in Indianapolis, IN, and is excited to restore the health of their smiles. Recession is so common throughout the United States that many have begun to consider it a normal, unavoidable condition. Dr. Behner wants everyone to understand that gum recession is quickly corrected with a new treatment called Pinhole Surgical Technique (PST™). This minimally-invasive procedure replaces traditional gum surgery and produces immediate results.
Gum recession is particularly common as people age. This is partly due to the fact that age and reduced hormone levels are known to be risk factors for recession. Other common reasons include the fact that many people brush their teeth more aggressively than they should, use tobacco, or unknowingly harm their gums in other ways. Years of unintended hard treatment of the gums can take their toll until the fragile tissue begins to recede and expose the roots of the teeth. No matter the cause of receding gums in Indianapolis, IN, Dr. Behner offers treatments to restore healthy gum lines. This improves the health of the gums and the teeth which they protect.
PST™ is a state-of-the-art procedure that repairs recession without the need for incisions, grafts, or stitches. In order to perform the treatment, Dr. Behner numbs his patients to keep them comfortable and then creates a tiny hole in the gums, above the area of recession. Through this hole, he is able to gently lift the gums from their attached position and slide them into the desired place. The area of gum recession is immediately corrected with little to no downtime.
Anyone who suffers from receding gums in Indianapolis, IN, is encouraged to learn more about PST™. Dr. Behner provides patient education on his website and is happy to answer questions about the procedure during a one-on-one consultation.
About the Practice
Dental Care Today, PC is a general practice offering personalized dental care for patients in Fishers, IN. For more than 25 years, Dr. E. Dale Behner has provided state-of-the-art care, while offering the latest in advanced technology and techniques. He welcomes patients looking for cosmetic, family, dental implant or sedation dentistry. Dr. Behner received his doctorate of dental surgery degree from the Indiana University School of Dentistry in 1984, and completed his residency at Indiana University Medical Center in 1985. He is a graduate of the nationally recognized Pacific Aesthetic Continuum (PAC-Live) and is a fellow with the Academy of General Dentistry. To learn more about Dental Care Today, PC or the services Dr. Behner provides, please visit their website at http://www.indianapolisdental.com or call (317) 348-3924 to schedule a consultation.