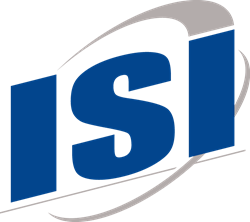 Schaumburg, IL (PRWEB) March 11, 2015
ISI Telemanagement Solutions, Inc., a leading provider of communication management solutions, has announced the release of Service Pack 5494 for its Call Accounting and Reporting Solution, Infortel® Select.
This service pack includes a number of improvements to the already powerful reporting platform, including an enhancement to the required constraints and scheduling tabs of report publisher to include the country, the GMT offset for the time the report is to be generated, and Daylight Savings Time (DST) choices as part of the specific and relative date options.
Additionally, an enhancement has been made to the email merge tab of report publisher to include replaceable parameters as part of the subject line of a report, including level names and level codes, as well as an ability to select a replaceable parameter and put the choice in the subject line in brackets, such as "Monthly Summary for [Department Name]."
The Call Handling Summary by Hour report in report publisher now provides users with information on the percentage of answered calls and the percentage of calls forwarded to voice mail. Furthermore, the Transferred Calls Detail report in report publisher now has the ability to provide information on calls answered by an attendant console.
As part of ISI's continued effort to provide support for latest PBX filters, this service pack also provides eight new filters to its already extensive list of supported communication platforms.
Current customers of Infortel Select can upgrade to this latest Service Pack by opening a service ticket on ISI's website.
ISI's Solutions portfolio brings together time-proven technologies for the management of unified communications through wireless and landline Call Accounting & Reporting, Telecom Audit & Optimization, Collaboration Recording (Voice, Video, Instant Message, Screen Capture), Invoice & Inventory Management, Wireless Management, Workforce Management, and Speech Analytics. ISI's facilities, processes, and data security comply with ISO 9001:2008, SSAE 16, HIPAA, Safe Harbor and other important standards.