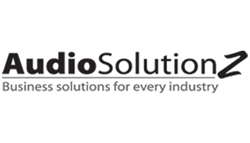 You are walking a legal tightrope when handling a VAWA investigation for reported sexual offense in your institution. ~ James P. Evans
Durham, NC (PRWEB) March 10, 2015
Violence Against Women Reauthorization Act (VAWA) 2013 was updated with new regulations by the Department of Education on October 20, 2014 which will be effective from July 1, 2015. The regulations cover almost 227 pages in the Federal Register and the colleges and universities which receive federal aids have to abide by them. Here are 6 important highlights from the regulations*:
1. Institutions, per the new regulations, have to describe and develop programs which will help eliminate violence related to dating, domestic issues, stalking and sexual assaults. Employees and students must take part in these programs organized by the institutions and the proceedings are to be duly described in the annual security report**.
2. Accusers and victims both may have the choice to be accompanied by an advisor (friend, family, advocate, attorney member) in regulatory meetings and hearings. It is not required for institutions to limit the choice of the presence of advisor in such meetings; however, they may restrict the participation of advisors when the restrictions in proceedings apply to both parties equally.
3. Stalking incidents have to be reported by the institutions in their annual security reports. Stalking is defined in the regulations as '2 or more incidents' that involves the stalker 'following, observing, surveying, monitoring, threatening or communication about/to a person' which would make a 'reasonable person' emotionally distressed or fear their safety.
4. If the reports of sexual assault and violence qualify as dating/domestic violence, they must be further broken down in the annual security reports. The 'dating violence' incident largely depends on the relationship that the accused and the victim share. Schools will have to look into the family violence laws of their jurisdiction if an incident of 'domestic violence' has occurred.
5. The list of categories on which a hate crime is based on now includes several actual or perceived national origins or gender identity categories such as gender, race, religion, gender identity, sexual orientation, disability and national origin.
6. 'Unfounded Reports' in the Institutions' crime statistics may be withheld or later removed if a sworn or commissioned law enforcement officer, in rare cases, formally determines the crime to be baseless or false. Only a full investigation can label an incident 'unfounded'. If the victim, for example, refuses cooperation with the prosecution, then they won't be labeled so. The yearly numbers of sexual assaults which have been claimed 'unfounded' by the law enforcement have to be reported by the institutions.
In the light of these enforcements and regulations, AudioSolutionz, Country's leading source of industry enhancing information, is conducting a webinar on Tuesday, March 17, 2015 where expert speaker James P. Evans will be talking about how institutions can handle VAWA investigations for reported sexual offenses. The training session will talk about how institutions can avoid pitfalls and legal liabilities. The speaker will talk about the nature and extent of the obligation and the need to comply with VAWA so that accused students are provided with a fair assessment process.
For more information, visit http://www.audiosolutionz.com/education/complying-with-vawa-avoiding-liability-during-investiga.html
About AudioSolutionz
The country's leading industry information, training and knowledge provider, AudioSolutionz, has been providing knowledge and training material to professionals on important, trending industry topics, for more than a decade. AudioSolutionz has a panel of experts from across various industries, and helps participants get information, training and advice directly from the speakers. Industry professionals can also get their queries answered in a Q&A session with the expert. The company specializes in training webinars, conferences, DVDs and transcripts in more than 12 industries across the United States.
Source(s):
*http://www.mcguirewoods.com/Client-Resources/Alerts/2014/10/New-VAWA-Final-Regulations.aspx
(Released: October 22, 2014)
**https://www.federalregister.gov/articles/2014/06/20/2014-14384/violence-against-women-act
(Released: June 20, 2014)