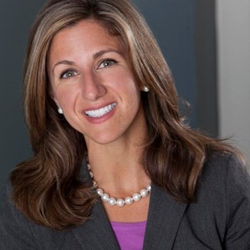 Cher's experience and reputation in the marketplace make her an incredible fit for our HR practice.
New York, NY (PRWEB) March 11, 2015
Allegis Partners ( AP) , a global executive search firm, announced that Cher Murphy joined the organization as Managing Director, Global Human Resources Practice.
"The logical first step of building a world-class Human Resources Practice is to start with top talent who understand the power of deep client and candidate centricity," said Greg Richter, VP and Global Head for Allegis Partners. "That is precisely why we have begun building our foundation with professionals like Cher Murphy."
Cher brings to Allegis Partners the expertise of holding leadership and relationship management roles over the past 15 years in both large global organizations and small innovative start-up companies. Over the past 8 years, Cher's roles have focused solely on Talent, leading internal talent acquisition and strategy groups inside corporations or partnering with companies as an executive search consultant with global search firms.
Prior to joining Allegis Partners, Cher was a Partner at Hanold Associates, a boutique search firm that focuses on retained Human Resources engagements. Cher built consultative relationships and assessed culture fit for senior HR executives and professionals across all industries, geographies, and functional areas of expertise within the Human Resources profession.
As an internal corporate leader, Cher was Vice President, Talent Acquisition & Strategy at Cole Capital during a period of market growth and company expansion. Prior to Cole Capital, Cher led the talent acquisition function for the Corporate Sales Division of Waste Management in the Americas. Using a thorough, fact-based and rigorous approach on every engagement, Cher has a demonstrated track record of recruiting talent that creates significant shareholder value.
"I am thrilled to join Allegis Partners as part of the global team building the HR Practice," Cher said. "Allegis Partner's Values of Integrity, Trust, and Collaboration align with my candidates and clients needs in this current dynamic talent landscape. The advantages of being a nimble boutique search firm supported by a $10 billion global recruiting organization provide unique benefits and solutions to my clients."
Cher began her career in executive search at Heidrick & Struggles where she focused her search consulting across the Asset and Wealth Management Practice, the Human Resources Practice and Industrial/Natural Resources Practice. She successfully executed searches across the U.S., Europe and the Middle East.
"Cher's experience and reputation in the marketplace make her an incredible fit for our HR practice," said Mike Bergen, Managing Partner and Global Practice Leader for the Human Resources Practice. "Her combination of leading retained search work and corporate talent acquisition experience will provide our clients with a true 'talent advisor' capable of bringing the right perspective and expertise for all of their executive talent needs."
Prior to her career in search, Cher held roles in relationship management roles with financial services companies Invesco and Thomson Reuters for clients in New York, London, and Singapore.
Cher can be reached at (415) 992-4306 or cmurphy(at)allegis-partners(dot)com.
About Allegis Partners
Allegis Partners is a premier executive search firm that provides professional services specializing in three sectors—Financial Services, Life Sciences & Healthcare, and Technology—and three functional areas of placement—Human Resources (e.g., CHRO), Technology (e.g., CIO), and Finance (e.g., CFO)—in addition to other specialties relevant to expertise and geography. Allegis Partners goes to the global market with a boutique approach matching deep skill, knowledge and capability, supported by the resources and personnel of its parent company—Allegis Group—one of the top-rated global human capital organizations, providing clients the undivided attention they deserve. To learn more about Allegis Partners, visit http://www.allegis-partners.com.