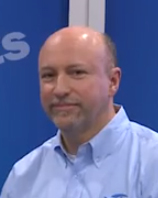 Leading CFOs are recognizing there is a tremendous opportunity for the finance department to play a significant role in reducing costs, improving cash flow and mitigating risk
Morgan Hill, CA and Toronto, Canada (PRWEB) March 11, 2015
Dolphin Enterprise Solutions Corporation (Dolphin), an SAP partner and provider of solutions in support of SAP® software, today announced it will participate with GE Power & Water's Water & Process Technologies and other customers in networking sessions addressing strategies for optimizing accounts payable and streamlining cash management at the annual Financials 2015 conference produced by SAPinsider. The event will take place March 17-20 at the Wynn Las Vegas. Show attendees can visit Dolphin at booth 1025 and hear from Dolphin's SAP experts during the following sessions:
Case Study - How GE Water & Process Technologies is Turning Accounts Payable into a Strategic Corporate Entity: Gretchen Kincade of GE Power and Water will discuss how the organization created a global center of excellence for controlling accounts payable activities across a broad, multi-national organization. Topics that will be discussed include how GE Water & Process Technologies maximizes performance, achieves superior match rates, and captures all available discounts to boost revenue. This session will take place Thursday, March 19 at 3:00 p.m. Room: La Tache.
Strategies and Lessons for Automating and Optimizing Accounts Payable: Dolphin's Terri Bold will share real world experiences straight from the field about optimizing accounts payable processes to more efficiently receive, enter and track vendor invoices. Achieving complete business visibility and mobility with SAP certified add-ons, helping users adjust to change and embrace new concepts such as touchless processing, and eliminating challenges related to testing and training will also be addressed. This session will take place Tuesday, March 17 at 11:30 a.m. Room: Alsace 1.
Streamline Cash Management with Improved Invoice-to-Pay Processes: Brian Shannon, Dolphin Principal Business Process Management Strategist, will share how leading organizations are transforming decades-old processes to better align with strategic initiatives within an organization. Enabling the finance team to deliver measurable value in cost containment, cash flow optimization and risk mitigation through disruptive change will be discussed. Best practices to speed process acceptance, improve change management and smooth the transition during and after launch will also be addressed. This session will take place Wednesday, March 18 at 10:30 a.m. Room: Mouton 2.
"Leading CFOs are recognizing there is a tremendous opportunity for the finance department to play a significant role in reducing costs, improving cash flow and mitigating risk," said Brian Shannon, Principal Business Process Management Strategist, Dolphin. "Dolphin is excited to share with participants of Financials 2015 the best practices we have learned for implementing SAP certified add-ons that drive visibility both in the office and on the road through mobile, as well as proven change management tactics to ensure a successful project."
On Monday, March 16, prior to the kick-off of Financials 2015, Dolphin will host its annual user group meeting at the Wynn Las Vegas from 12:00 p.m. to 6:00 p.m. This private registration event provides an opportunity to hear customer presentations, review best practices in accounts payable and accounts receivable and network with peers using Dolphin's Process Tracking System for Accounts Payable. To learn more, visit dolphin-corp.com.
About Dolphin
Dolphin leads the way in business performance improvement for companies running SAP solutions and manages both data and processes. From data and information lifecycle management to end-to-end solutions for procure-to-pay and order-to-cash processes based on SAP software, Dolphin helps deliver a competitive advantage that drives cost savings, optimizes cash flows and fosters a lower total cost of ownership. Leveraging SAP technology, Dolphin's data lifecycle and business process management solutions and add-on applications with SAP-certified integration have built-in flexibility, and are designed to be tailored to each customer's specific business processes and IT environments.
The company was founded in 1995 and has offices in San Jose, CA, Philadelphia, PA and Toronto, Canada. Dolphin's smart, adaptable and proven solutions are implemented by hundreds of companies across North America and around the world. Among Dolphin customers are more than one-third of Fortune 100™ companies that are also running SAP solutions. To learn more visit us at dolphin-corp.com.