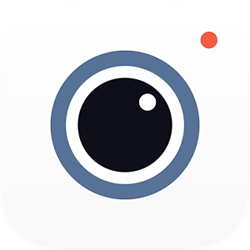 (PRWEB) March 12, 2015
The InstaSize application finds a whole new audience now that it is enabled for Intel® Atom™ Processor-based Android* tablets. The quick and easy app allows users to import and modify their pictures in a flash.
Importing, snapping, editing and sharing photos are fun, fast and easy on the InstaSize app. Users can add filters, text and stickers to create cool, customized images that they can blast out to all their friends on social media sites like Facebook* and Twitter*. Packs of stickers, filters, and overlays make collaging and sharing simple and entertaining.
The latest tablets allow users to take pictures, add text in different fonts and share with friends while they are on the go. The developers at Munkee had access to a range of business and technical tools through the Intel® Developer Zone.
"InstaSize is a really simple way for users to create memes, edit their photos and share with their friends," says Eddy Homez, cofounder of Munkee. "Android* tablets powered by Intel Atom Processors are so lightweight and responsive, users can create amazing images wherever they are."
InstaSize is available for immediate download at Google Play: https://play.google.com/store/apps/details?id=com.jsdev.instasize
About Munkee:
Munkee is a team of talented designers that create useful and innovate apps in Salt Lake City, UT. For more, visit: http://munkee.co/
About the Intel Developer Zone
The Intel Developer Zone supports independent developers and software companies of all sizes and skill levels with technical communities, go-to-market resources and business opportunities.
To learn more about becoming an Intel® Software Partner, join the Intel Developer Zone.
Intel, the Intel logo and Intel Inside are trademarks of Intel Corporation in the U.S. and/or other countries.
*Other names and brands may be claimed as the property of others.
Copyright © 2015 Intel Corporation. All rights reserved.