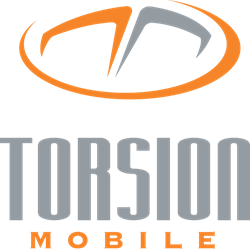 Des Moines, Iowa (PRWEB) March 11, 2015
Torsion Mobile, a software and Internet developer specializing in mobile systems with headquarters in Des Moines, announced today that it had been selected by the Mecum Auction company of Walworth, WI as a technology partner to help deliver a range of new and enhanced digital experiences.
Torsion Mobile will be working with the Mecum core technology team to enhance existing and introduce new Internet programs that will touch all parts of the auction experience. From seller to buyer to fan, Mecum's goal is to continue to offer the best auction experience.
"It's a privilege for our team to work with a company of the stature of Mecum," said Christian Gurney, president and co-founder of Torsion Mobile. "Mecum has such a passionate following across a range of collector markets, a national television audience and millions of Internet visitors that we know that anything we help build will have an opportunity to get wide adoption and make an immediate impact."
"We're delighted to be working with Torsion Mobile," said Dana Mecum, president and founder of Mecum Auctions. "Their expertise in Internet, web and mobile technology will help us take the Mecum experience to the next level."
About Torsion Mobile
Headquartered in Des Moines, IA Torsion Mobile provides custom design and programming for Internet solutions for all platforms - specializing in smartphone and tablets. Customer industries include retail automotive, advertising agencies, insurance, motorsports, technology and live auctions. For more information visit http://www.torsionmobile.com
About Mecum Auction
Nobody sells more than Mecum. Nobody. The Mecum Auction Company is the world leader of collector car, vintage and antique motorcycle and Road Art sales, hosting auctions throughout the United States. The company has been specializing in the sale of collector cars for 28 years, now offering more than 15,000 vehicles per year and averaging more than one auction each month. Established by President Dana Mecum in 1988, Mecum Auctions remains a family-run company headquartered in Walworth, WI. For further information, visit http://www.Mecum.com or call (262) 275-5050. Follow along with Mecum's social media news and join us on Facebook, Twitter, YouTube, Pinterest and Instagram.